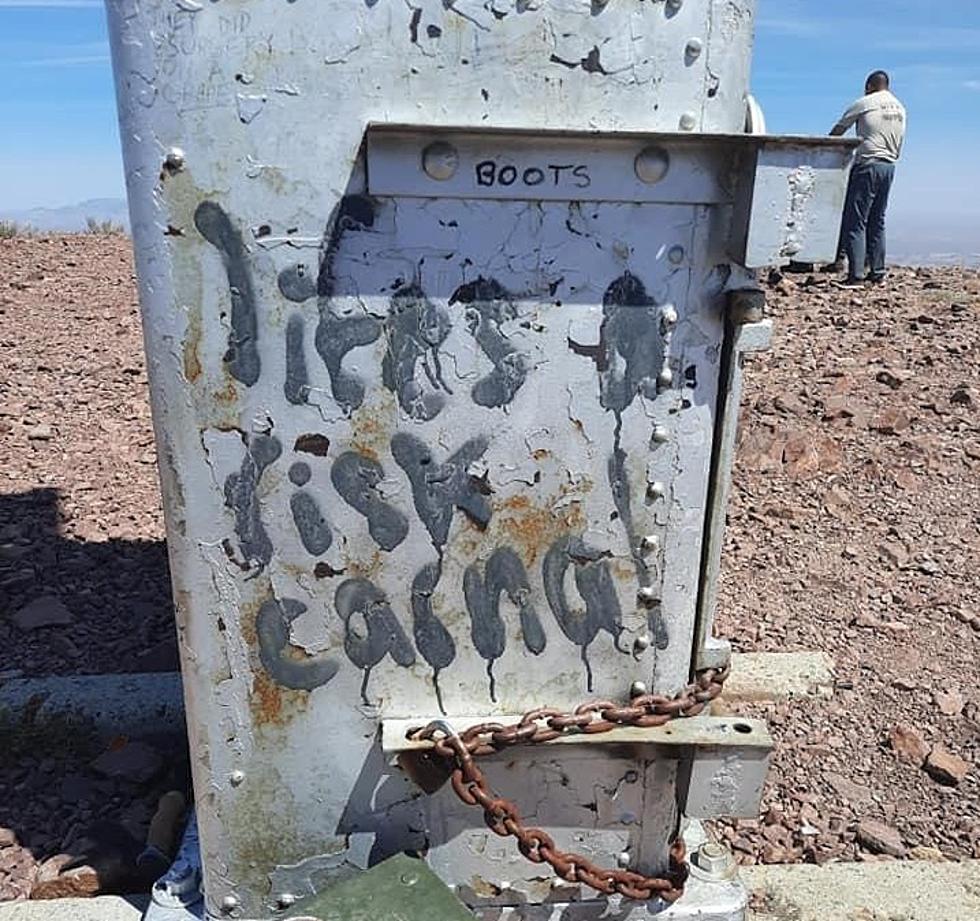 This El Paso Hike Has a Gangster Way of Rewarding Your Tough Walk
via Zendell Kcabral
People who hike in El Paso know just how pleasurable and rewarding it can be at the end. Some folks who hike North Franklin Peak sure feel gangster after making it to the top of the peak. During a hike of course you're focusing on the bigger picture by succeeding in the struggles for the view.
Enter your number to get our free mobile app
Once you're finally at the top enjoying the scenic view you realize it was all worth it. If you're a fan of the movie Blood In Blood Out you may want to consider hiking North Franklin Peak sometime.
Lately, a Facebook group dedicated to hiking in El Paso have had its fair share of pictures from that hike.
How you can tell it is North Franklin Peak is by a painted greeting sign of a quote from the movie. Different people shared their pictures with the quote from the movie Blood In Blood Out. I remember my friend Uri introduced my sister and me to that movie and I've loved it ever since.
So many others also share their love for the movie by using popular quotes from the flick. But one of those quotes sits atop North Franklin Peak that Zendell Kcabral shared on Hiking in El Paso.
Clearly, hiking is a do-it at your own risk which the quote fits perfectly where it's at.
There's nothing greater than a greeting after a long hike of a quote from a movie you enjoy quoting from time to time. But after that intense hike and seeing one of Blood In Blood Out's famous lines will have you forgetting the pain and struggle.
KEEP READING: 10 classic board games that will take you way back
LOOK: TV Locations in Every State
More From 600 ESPN El Paso