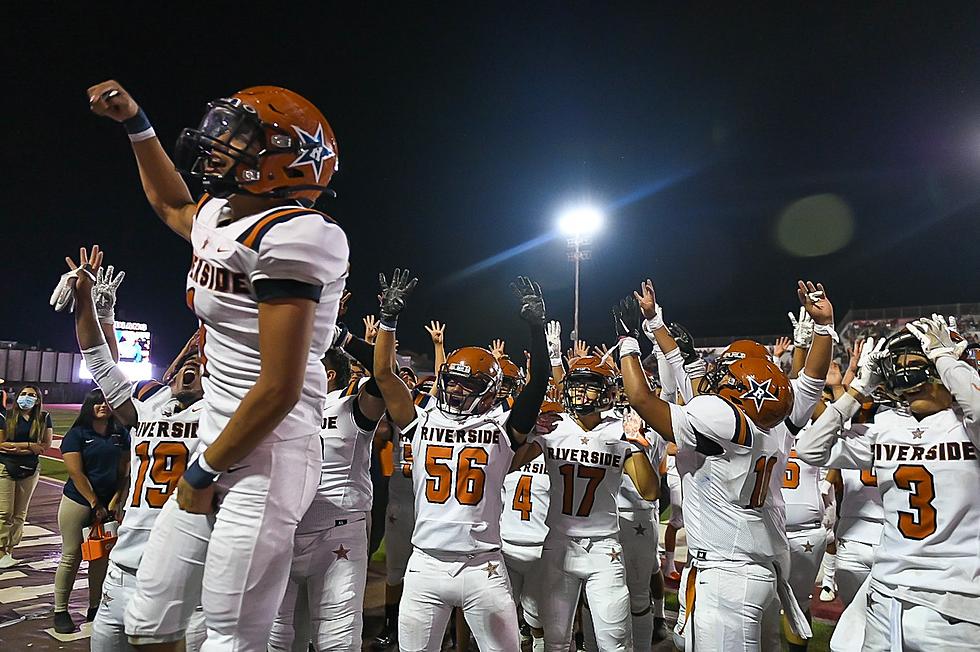 Football Friday Night Recap: Week 3 Wrap Up & Standings
SjE Photography | Prep 1 USA
Week three of high school football is in the books. Next week will wrap up non-district play across the city of El Paso.
Catch up on all of the games and the recaps below by our reporters, and stay tuned for Football Friday Night on demand that will be available wherever you listen to podcasts. Alex Nicholas and me will be recapping week three on the next Football Friday Night podcast.
Catch up on scores via Scorestream here, and check out photos by Prep 1 on their Facebook page for sights across town.

Final Scores: 
Riverside 52 - Ysleta 27
Pebble Hills 34 - El Dorado 16
Del Valle 49 - Americas 36
Eastlake 36 - Parkland 13
Irvin 48 - San Elizario 7
Canutillo 34 - Chapin 13
Goddard 36 - Austin 14
Jefferson 33 - Bel Air 14
Hanks 27 - Bowie 26
Cathedral 10 - Fabens 6
Carlsbad 19 - Coronado 0
Mountain View 53 - Chaparral 0
Franklin 41 - Andress 21
Clint 28 - Gadsden 6
Smithson Valley 42 - Eastwood 14
Eastlake 36 - Parkland 13
---
Standings in El Paso 
Franklin sprints past Andress 41-21
Franklin quarterback Cameron Byrd threw for four touchdowns, while the Cougar defense limited Andress to just 53 total yards of offense in the second half to secure a 41-21 win Friday night at Allan Sepkowitz Stadium.
The win marked the first career win as a head coach for Franklin's interim head coach Leigh McWhorter whose team improves to 1-2 on the young season.
Byrd went 23-for-25 passing for 240 yards and threw all four of his touchdowns in the first half and did not throw an incomplete pass in the entire second half.
He completed his first six passes of the second half, leading a 14 play, 80 drive which was capped by an 11-yard touchdown run for Jordan Morales which put Franklin up 34-21 with less than a minute left in the third quarter.
Byrd's first three touchdown passes helped Franklin build an early 20-7 lead with 1:28 left in the opening quarter after Byrd threw a short three-yard touchdown pass to Beau Sparks.
But the Eagles would answer before the half and made things interesting down the stretch of the first half.
Jeremiah Cooper would cut the lead to 20-14 with a short touchdown run, the Malcom Anderson gave Andress the lead with some big plays on both sides of the ball.
Anderson would come up with an interception, then take a screen pass on offense 31 yards for a first down.  The very next play, Elias Duncan threw a 40-yard bomb to Anderson and Andress led 21-20 with 1:44 left.
Although the night belonged to Byrd and Cougar offense which averaged 6.1 yards per play in the game.
Byrd and the Cougars drove five plays and 80 yards in a minute and 44 seconds as Byrd flipped a screen pass to Miles McWhorter who took it 19 yards to the house as Franklin took a 27-21 lead into the halftime break and took all momentum from there.
Andress would commit 12 penalties in the game and came up empty on their two second half possessions.
Franklin's two second half possessions were 10-plus play scoring drives, the first from 80 yards, the second from 71 yards which killed the clock and a chance at an Andress comeback.
McWhorter ran hard, carrying 28 times for 101 yards and two rushing touchdowns. Byrd completed passes to six different receivers as Franklin put up 376 yards of total offense in the game.
UTEP vs. NMSU Battle of I-10 Gallery Recap
These photos were taken Saturday, August 28th, 2021 when UTEP defeated NMSU 30-3 in the annual Battle of I-10 at Aggie Memorial Stadium.
More From 600 ESPN El Paso