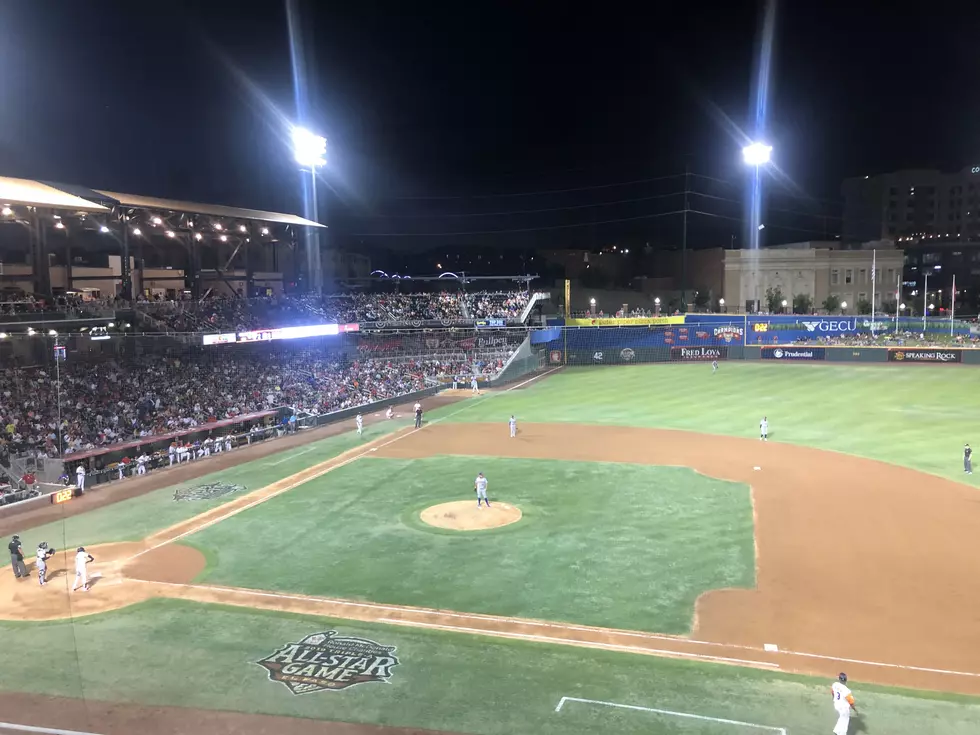 PCL Dominates INTL in RMHC Triple-A All-Star Game, 9-3
Adrian Broaddus
The Pacific Coast League squad, with the help of the three Chihuahuas All-Stars and a four-run second inning, controlled the International League, 9-3, in the RMHC Triple-A All-Star game Wednesday evening.
In front of 9,706 vibrant fans at Southwest University Park, a trio of Chihuahuas were in action tonight and each of them stepped up in front of the home crowd.
At the bottom of the third, El Paso's Ty France hit a solo homer and in the bottom of the eighth, while Luis Urias boomed an RBI home run over the scoreboard. Catcher Austin Allen rounded out El Paso's success when he hit a blooper in the bottom of the seventh to drive home Urias for an RBI single.
France was named the PCL's Top Star of the Game, finishing 1-for-4 with a home run and an RBI. Catcher Eric Haase was named the International Leauge Top Star of the Game after hitting a 2 RBI double in the game.
The PCL had a huge second inning that began with a leadoff single by Yasmany Tomás, who was crowned the 2019 Jarritos Triple-A Home Run Derby champion on Monday. David Freitas (San Antonio) hit an RBI single to follow, which began the scoring frenzy.
Designated hitter Yadiel Hernandez (Fresno) hit an RBI single before International League pitcher Dan Runzler (Pawtucket) came in to relieve starter Keegan Akin (Norfolk). Yonathan Daza (Albuquerque) and Jorge Mateo (Las Vegas) rounded out the inning with back-to-back RBI, giving the PCL a commanding 4-0 lead.
Winning pitcher Jake Woodford (Memphis) pitched two strong opening innings, followed by former Chihuahuas and current Iowa pitcher Colin Rea. Both pitchers struck out two batters and the INTL squad got just one hit off Rea in the fourth.
Other hitters that stood out included Tomás (2-for-2), Mateo (2-for-3, 2 RBI) and Freitas (2-for-2, two runs scored). Kirby Snead (Buffalo) pitched the only scoreless and hitless inning for the International League in the top of the seventh, where he struck out one batter.
More From 600 ESPN El Paso