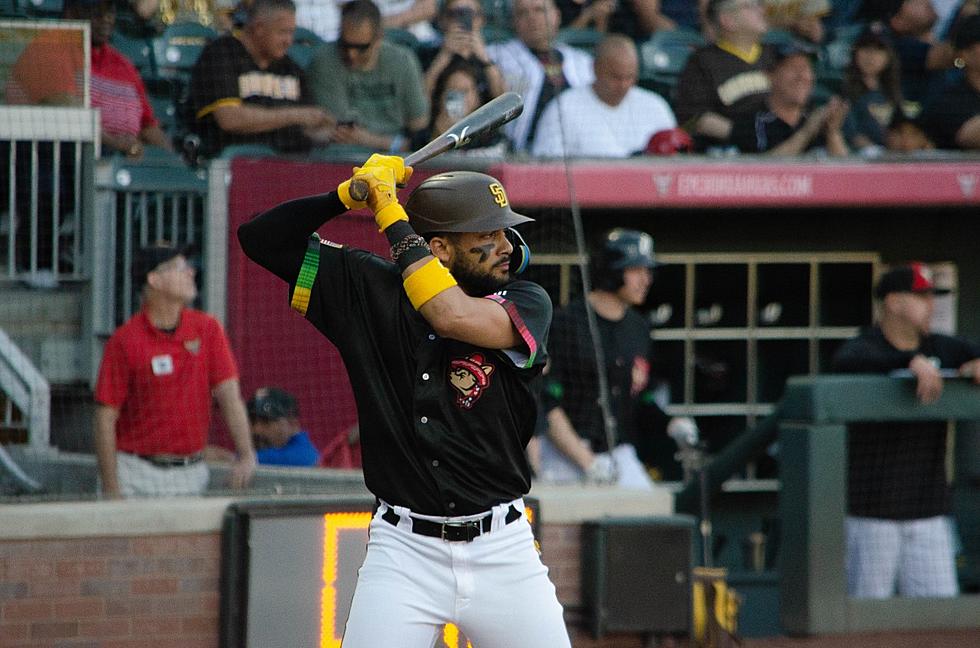 The Top Three Highlights from Fernando Tatis Jr.'s Stint in El Paso
Photo by Alicia Barron
Editor's note: Alicia Barron is our brand new intern for 600 ESPN El Paso! She is a multimedia journalism major at UTEP and has a passion for sports. Prior to attending UTEP, Alicia golfed collegiately for Ranger Junior College. Here, she will be talking about the three best moments with Fernando Tatis Jr. from his stint with the El Paso Chihuahuas. 
---
Fernando Tatis Jr. had a historic week at Southwest University Park last week, totaling 13 RBIs and six home runs. The right field major leaguer played with the El Paso Chihuahuas during his rehab assignment. He is already back with the Padres and played his first game on Thursday.
On August 12, he tested positive for a steroid named clostebol, which effectively ended his season in 2022 due to suspension. He joined the Chihuahuas to finalize his 80-game PED suspension. This would be the first time Fernando Tatis Jr. would play for a Triple-A team. Even though he did not come for the right reasons, he sure left a mark in the Sun City with his performance. 
Here are the top three highlights of Fernando Tatis Jr. in the Sun City. 
3: Going, Going, Gone 
His first home run in the Sun City on Tuesday, April 13. It happened at the bottom of the 2nd inning when Isotopes right-handed pitcher Jeff Criswell threw to El Niño. Along with driving in one teammate on base, the ball flew 451-feet with an exit velocity of 115.1 mph. 
2: Strawberry Margarita Night
His performance on Thursday, April 13 as a whole. He had a total of three home runs, 8 RBIs. He finished the night hitting a .478. Leading the team to a 16-9 victory. The strawberry margarita jersey sure did the trick. 
1: Making History 
Fernando Tatis Jr. was a treat for the Sun City. Not only did he interact and sign autographs with young fans, but he also made history at Southwest University Park. He tied Luis Urias for most home runs in a game and tied Austin Hedges for most RBIs in a game. Tatis Jr. made his presence felt at the ballpark.  
The Sun City has not seen anything like his performance in quite some time. Fernando Tatis Jr. will be missed by the El Paso community. We wish him the best of luck as he goes back to play with the San Diego Padres!
More From 600 ESPN El Paso