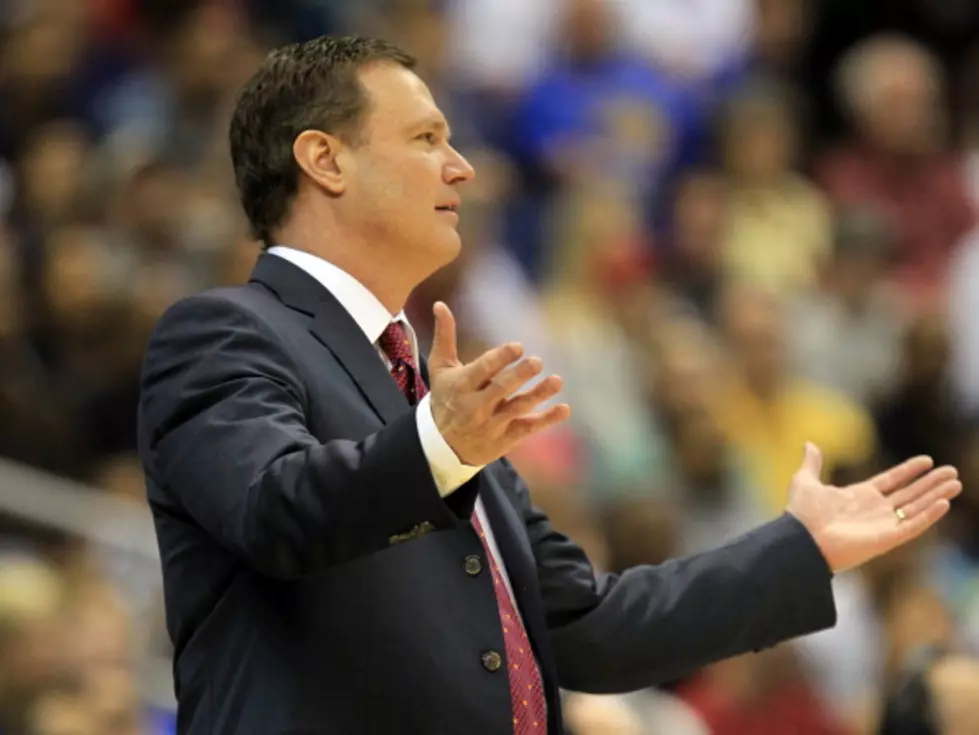 (Photo by Ronald Martinez/Getty Images)
In fairness to the VCU Rams, they outplayed the last remaining number one seed in the maddest of March Madnesses in a long time.  The selection committee could have never imagined one of its last four teams in the tournament would make a run to Houston and the Final Four.  Only Shaka Smart, his tough as nails Rams, and the most die hard VCU fans could have ever conceived what VCU accomplished.
As for Kansas, they played with an all too familiar tightness that has been their Achilles heal in recent years.  The Hawks were an embarrassing 2-21 from three point land, while VCU was a smooth 12-25 from beyond the arc.  They also missed thirteen free throws.  The Morris twins were overwhelming at times, but the Kansas guards couldn't hit the broad side of a barn.
Kansas coach Bill Self summed it up best in his post game press conference when he told the media, 'If we played shirts vs. skins you wouldn't have been able to tell which player played for which team.'  In reality Kansas will crank out more NBA players than VCU.  Perhaps Jamie Skeen could get a look because NBA teams fall in love with 6-9 guys who can rebound and shoot.  Meanwhile the Jayhawks have five guys who are likely to go on to the NBA.  The Morris twins have a real shot to be superstar players.
Even harder to believe is who VCU will play in the National Semifinal.  Those same Butler Bulldogs that were a Gordon Heyward prayer away from a national championship last year will tangle with the VCU Rams on Saturday.  The casual fans that networks crave will probably not tune in, but this game will be a basketball purists' dream.  VCU and Butler may never have the talent that Kentucky and UCONN take for granted, but these are veteran teams that buy into their coaches system.  They are both selfless teams willing to do the 'little things' that often win close games.  This may not be the Final Four people dreamed of, but it is likely to be a memorable one.
More From 600 ESPN El Paso