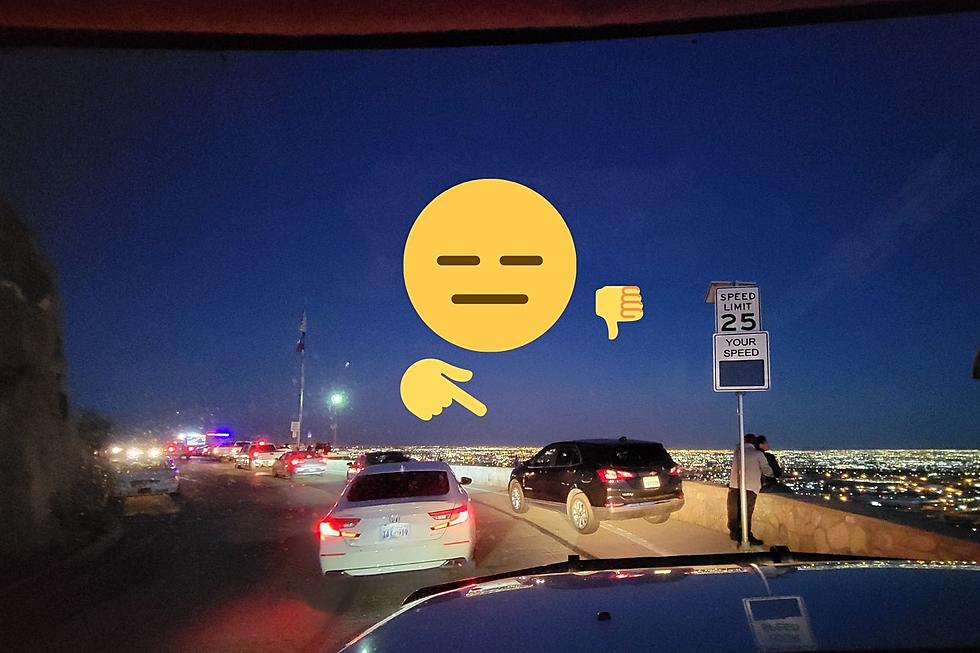 Here's Why Scenic Drive Needs a Cop to Regulate Parking Rules
Veronica Gonzalez
There are some people who need to hear something that just bugs other drivers who take the Scenic Drive route. When tourists come to El Paso they usually plan to hit up Scenic Drive while they're in town.
Enter your number to get our free mobile app
Don't get me wrong I love seeing out-of-town license plates parked along Scenic Drive admiring the view of El Paso. But there are some visitors and even residents in El Paso who make the worst mistake while visiting Scenic Drive.
Sometimes there are days you choose to use Scenic Drive as your route after dark, which can be frustrating. It gets annoying when locals or even visitors think they can just park anywhere on Scenic Drive when that isn't the case.
One night I was taking the Scenic Drive route home which is the worst to do in the evening. Scenic Drive gets full by the evening, which means your drive is going to take a while on packed nights.
Now it takes a while because you have drivers either waiting to park or some parked in a non-parking zone. For example, this couple from California (based on their plates) decided to just happily park on what is clearly the road still. Just refer to the photos I had taken from that evening (below) while at a stop for a couple of minutes.
Not sure who needs to hear this but just because a space that looks as if your car can squeeze in, doesn't make it a parking spot. The only parking spots available are the ones that have a trash bin placed in the middle of the parking lot.
The City of El Paso should have a cop regulating parking rules on Scenic Drive in the evening. It would help prevent drivers like the California couple above from parking anywhere they would like.
Besides being the cause for traffic parking like this can cause an accident on a compact road as it is.
CHECK THIS OUT: This Texas Home Boasts Its Own Beach And Zipline
More From 600 ESPN El Paso