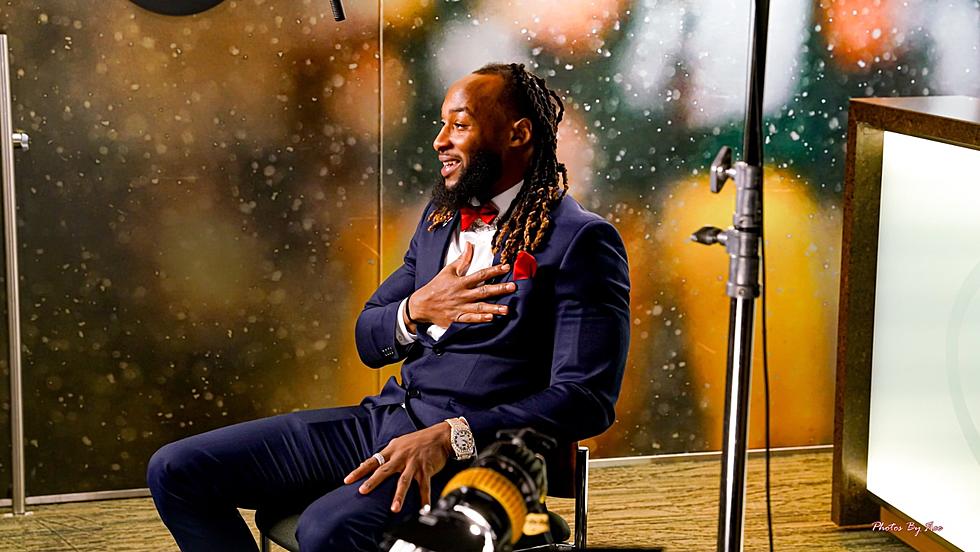 Aaron Jones Is Turning His Father's Ashes Into A Man Made Diamond
Ace Acosta
Aaron Jones plans to memorialize his father by taking a portion of his ashes and converting them into a man-made diamond.
During a recent share on his social media, Aaron Jones reveals that he has enlisted the help of @Eterneva to pressurize his father's ashes in what's known to be called Cremation or Eternal diamonds.
The process involves firstly that the carbon of the cremation ashes is purified then pressed into a cremation diamond through high pressure with the help of a high-temperature machine.
If you're wondering if Cremation diamonds are 'real' diamonds, the answer is yes and can be worth anywhere from $750 upwards of $20k.
Eternal diamonds are nothing new and not the only way to memorialize a loved one. Other unorthodox methods of using a loved one's ashes can include jewelry, glass art, fireworks display, put into a vinyl record, be sent into space, and so many other options.
Last season the Green Bay Packers RB lost the pendant containing his father's ashes on the field, which a crew member thankfully recovered.
Since that incident, Jones has been searching for alternative ways to best honor his father, Alvin Sr., while keeping his ashes with him "every step of the way."
In the video posted on Instagram, Aaron Jones goes on to say:
The idea of my dad's ashes and having him with me every step of the way - that's just big to me. He is the reason I started playing football. He is what kept me going, so I just wanted to carry on his legacy.
No matter how Aaron Jones chooses to honor his father, the bond and love between a child and parent is eternal.
Aaron and his brother Alvin continue to honor their father by giving back to the community via their A&A All The Way Foundation. In April, the foundation will be hosting its first charity softball game at Southwest University Park in downtown El Paso featuring NFL teammates and local celebrities. For more information visit, aaalltheway.org.
Loteria Del Chuco Preview
Borderland Jam 2022 In El Paso TX
35 Unwritten Rules That True El Pasoans Know:
More From 600 ESPN El Paso