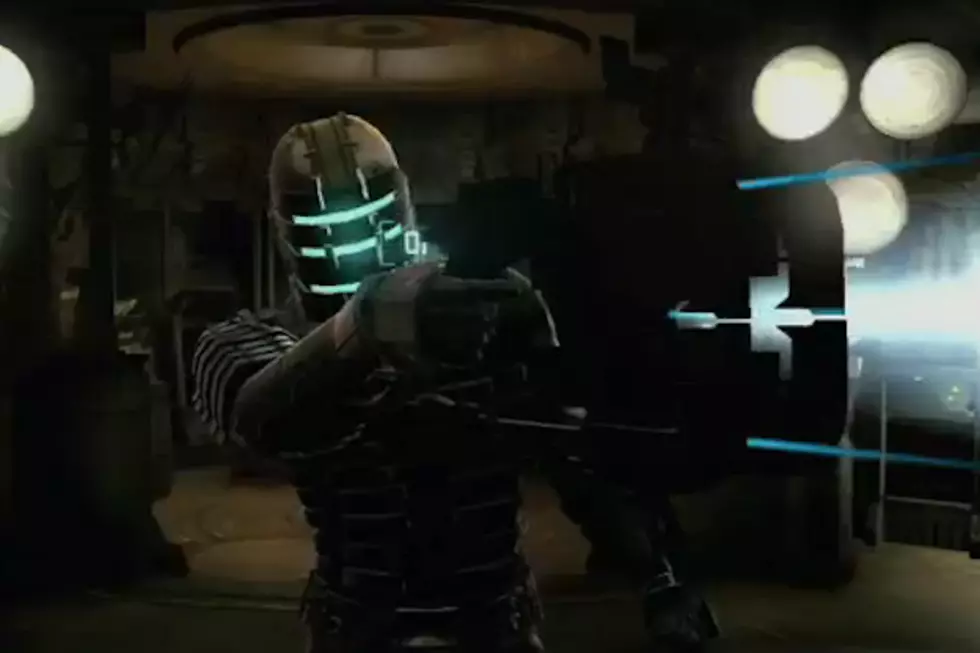 Will 'Dead Space 3′ Trade Space Station Corridors for a Winter Wonderland?
Rumor has it drastic changes are afoot for the Dead Space series, which replicates the thrills and chills of the Alien movies so well that it practically feels as though Ridley Scott cribbed from the notebook of Dead Space hero Isaac Clarke. But there are so many metallic corridors you can slink through before things start to get a little old, which is why we're pleased to hear the setting for the third game is supposedly set on an icy planet.
Spies that spoke to IGN say the game will include cooperative multiplayer, letting a buddy share in your agony as some alien creeper shocks you into yellowing up the snow.
"Isaac Clarke will, if players choose, fight alongside a man with a gnarly scar on his face, an engineering RIG of his own, and glowing red eyes peering from his helmet. During single-player, this character acts as Isaac's guide."
The enemy slate will also be revamped, no longer consisting only of arachnid-like necromorph aliens you need to dismember. You'll go head-to-head with human enemies, as well as bad guys who are as big as skyscrapers.
We're hoping against hope for a Frosty the Snowman end boss who's as demonic as the Stay Puft Marshmallow Man of Ghostbusters fame.