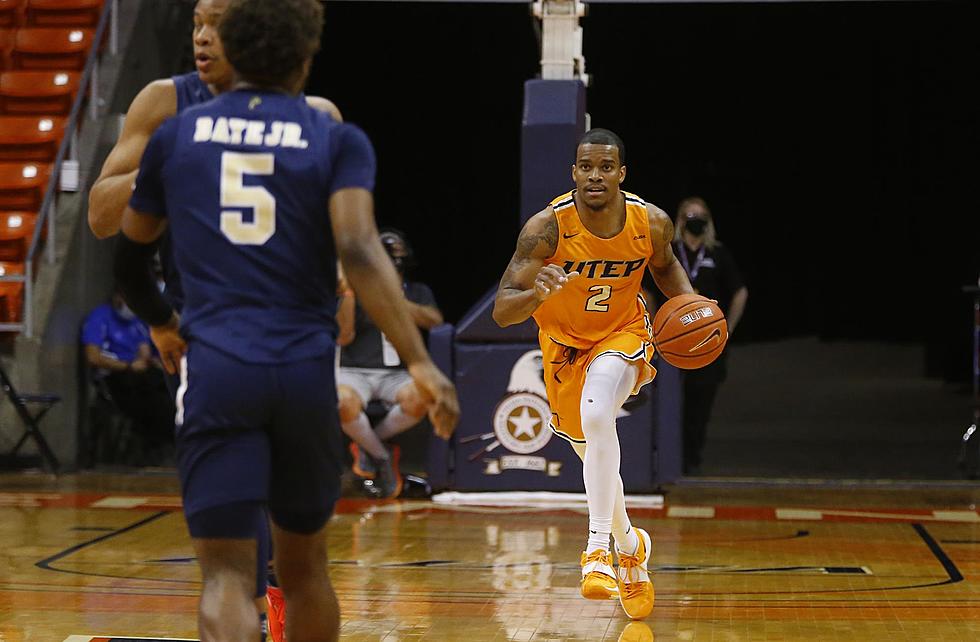 Transfer Portal Buzz: Trio of UTEP Guards Enter Portal on Tuesday
Ruben Ramirez | UTEP Athletics Photographer
A trio of UTEP basketball guards entered the transfer portal on Tuesday, bringing the total to six players that will be departing from the program this offseason. Verbal Commits first reported the news for each of the three transfers.
Guards Christian Agnew, Jorell Saterfield and Emmanuel White each entered the NCAA transfer portal on Tuesday, per the reports.
They will join point guard Jamal Bieniemy and forwards Tydus Verhoeven and Bonke Maring as offseason departures for UTEP.
Agnew will be a graduate transfer with one season of eligibility remaining, seeking his third school in five years. He averaged 4.6 points, 2.1 rebounds and 0.7 steals per game in 28 games for the Miners this season. This was his worst season in terms of stats and production through his four years of college basketball. Angew went from scoring 12.8 points per game at North Alabama in 2019-20, to averaging 6.1 points in 2020-21, to finally logging his career lowest minutes per game (15.4) and scoring per game (4.6). Agnew, who is known for his defense, totaled 80 steals in his first two seasons at North Alabama. In two seasons at UTEP, he totaled only 28 steals.
For Saterfield, the transfer portal decision might come off as a surprise to some UTEP fans. The Las Cruces Mayfield graduate averaged 5.7 points and 1.8 rebounds on 43.4% shooting from 3-point range. During the middle of the season, Saterfield was shooting an exceptional 49% from beyond the arc. However, Saterfield scored in double figures only once in UTEP's last 15 games, while averaging just 1.9 points per game. The Ranger College transfer will have two years left of eligibility, also seeking his third school in as many years.
Last, but not least, is White, who will be seeking to transfer to his third school as a senior. The Coastal Bend College transfer reunited with his high school friend in Bieniemy at UTEP. The two, along with former UTEP forward Kristian Sjolund, all went to Katy Obra D. Tompkins High School and played in the 2018 Texas 6A Championship game. White was redshirted in the 2020-21 season and first broke onto the court this year for the Miners. He played in 26 games, made three starts and averaged 1.4 points off the bench for the squad.
Sources tell 600 ESPN El Paso that UTEP will continue to host exit interviews this week. The decisions between both starting guards Souley Boum and Keonte Kennedy should be closely monitored by Miner fans.
Here's Where To Find All 10 Of El Paso's Balloon Mural Series:
More From 600 ESPN El Paso