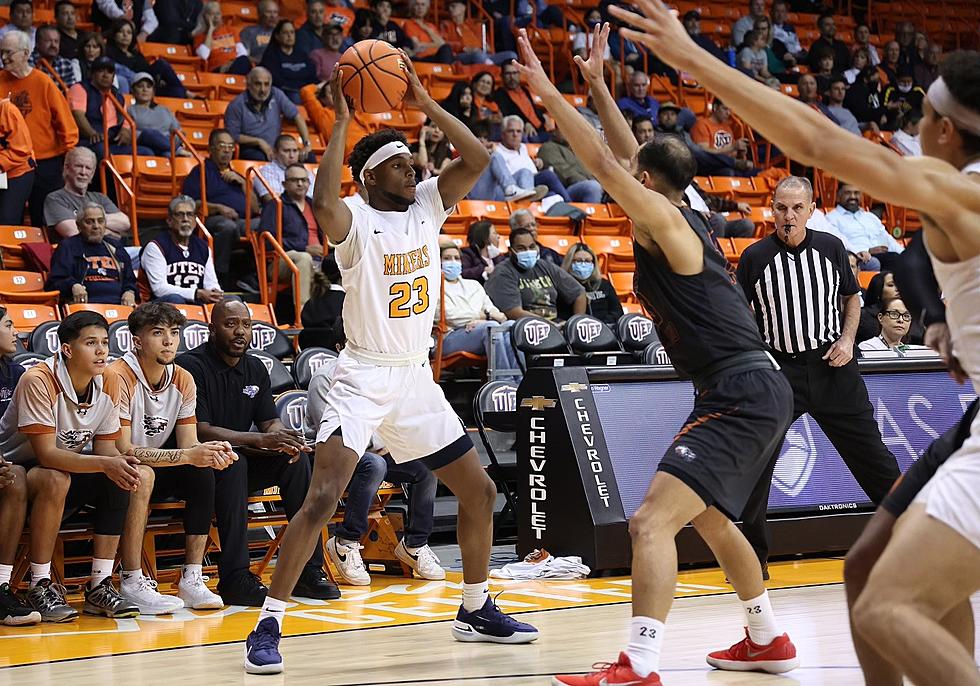 Jorell Saterfield Quickly Becoming UTEP's Best Perimeter Shooter
Ruben Ramirez
It has been a long time since the UTEP men's basketball team had a legitimate outside shooting threat. If the 2021-22 season is any indication, it appears that the Miners have struck gold with Jorell Saterfield. The sophomore has been on fire over his last 11 games with 31 field goals from downtown.
Saterfield has currently made 40 three-point field goals out of 81 total attempts in 18 games. That is an incredible 49% accuracy rate and he is on pace to break the single season mark for best overall shooting percentage. The UTEP record is 45.9% by Roy Smallwood in the 1999-2000 season. The 6-8 forward from Houston is not the person any Miners fan would expect to own the single season record, but he only made 28 out of 61 three-point attempts. Christian Polk is second with 44.9% in the 2020-11 campaign (66 out of 149) and Mark Ingles is third with 44.7% in the 1995-96 season (80 out of 179).
As I wrote about a few weeks ago, Saterfield has made the most of his opportunity to get more minutes with Keonte Kennedy's injury. He has also given head coach Joe Golding a reliable option from beyond the three point arc, something the Miners have lacked over the last decade.
UTEP Football Could Not Keep Up with UTSA at Sun Bowl
The nationally ranked UTSA Roadrunners started fast and never allowed UTEP to get close. The Miners lost the game at the Sun Bowl 44-23 to drop their second straight contest and fall to 6-3 on the season.
More From 600 ESPN El Paso