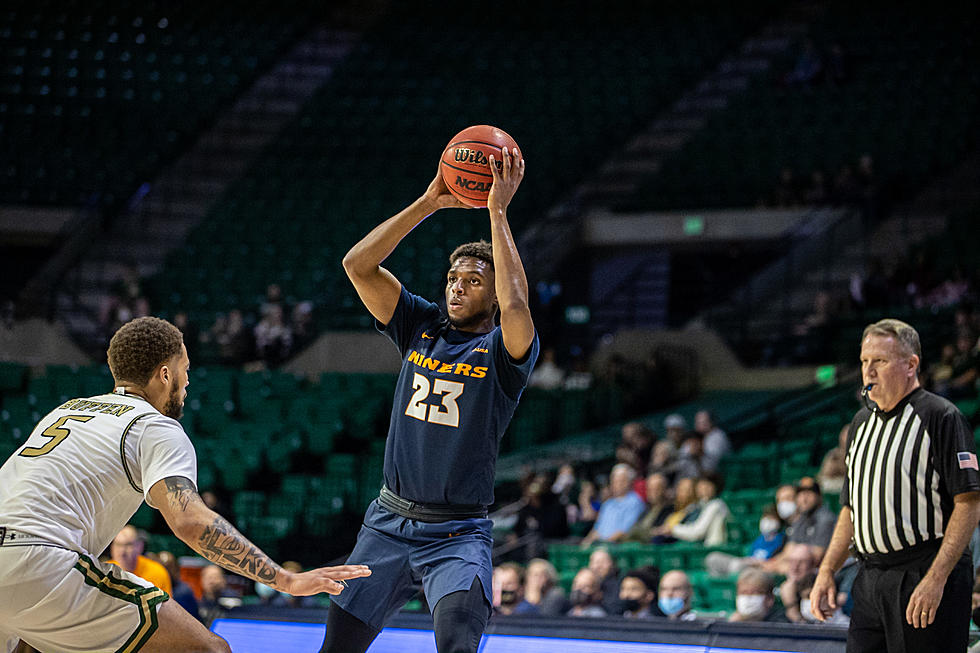 Jorell Saterfield Could Thrive in Keonte Kennedy's Absence
Ken Shepherd/UAB Athletics.
The Miners began Conference USA play tonight by getting blasted by UAB. The game was not as close as the final score indicated. For UTEP, the next few weeks of conference games could be without the services of Keonte Kennedy, who suffered a foot injury during the final minutes of last week's game against Bradley. The timing of Kennedy's absence is unfortunate since the junior guard had been terrific offensively over his last four games. He is averaging 13.3 points per game, second best on the team behind Souley Boum, while leading the Miners with 5.9 rebounds per game.
The big question is who will step up while Kennedy recovers from his injury? Although head coach Joe Golding mentioned freshman Jamari Sibley prior to the UAB game, it appears that Jorell Saterfield could be the guy to help the Miners on offense. The sophomore from Las Cruces scored 15 points against the Blazers on 5-7 shooting and he has finished in double figures in his last four games. Saterfield is also UTEP's best three-point shooter and he is currently firing at a 48-percent clip from downtown. He is gaining more and more confidence in each game he plays for the Miners. On a team that struggles mightily on the offensive end, Saterfield is quickly becoming a reliable option for the Miners.
UTEP vs. NMSU Battle of I-10 Gallery Recap
These photos were taken Saturday, August 28th, 2021 when UTEP defeated NMSU 30-3 in the annual Battle of I-10 at Aggie Memorial Stadium.
More From 600 ESPN El Paso