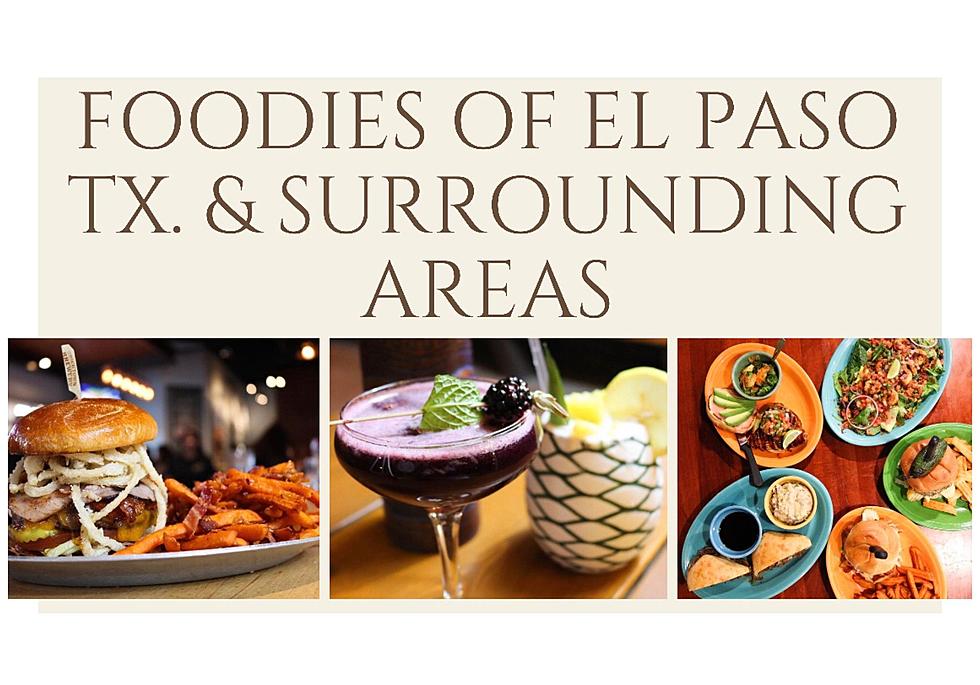 Popular El Paso Facebook Group Wins $50,000 Community Award
Taylor Shabazz
Last month it was announced a popular El Paso Facebook group was up for a Facebook Community Award with a $50,000 prize. The Foodies of El Paso, Tx. and Surrounding Areas is a Facebook group with a long name that you really should be joining. The group has plenty of born and bred El Pasoans plus El Paso transplants discussing all things El Paso food. Everything from dive bars, food trucks, new restaurants, niche food spots, fine dining, and so much more. The group also touches on trendy foods from around the country and how you can find them in town or make them yourself at home. Yes, we're talking about you, birria tacos.
The Foodies group was the brainchild of Taylor Shabazz, when she wanted to find out where were the best spots in town to find great local food in El Paso. The military wife created the group back in 2016 and since then has grown to over 36,000 members. This year, Facebook created the first annual Facebook Community Awards, to boost positive contributions in groups, according to Social Media Today, and one of the groups nominated was our very own Foodies. The Foodies group was nominated in the Local Group Category, and was up against two other groups. The winning group would walk away with a $50,000 prize to help with community enrichment.
Enter your number to get our free mobile app
The winners were announced this week and Foodies founder Taylor Shabazz posted the video announcing the Foodies of El Paso as the winner of the $50,000 prize money.
The Foodies founder is currently out of town enjoying some well-deserved time with family and hasn't announced yet what the money will go towards. Congratulations to Taylor and every member of the Foodies group who made this win possible!
2021 KLAQ Halloween Parade Winners
Our annual KLAQ Halloween Parade contests were exciting and as always, hard to judge. El Pasoans also show up and impressive not only those watching the parades but the judges.
We are excited to share photos of the winners for the 2021 Halloween Parade for Best Walkers, Rock N' Drive, and Business.
Need to See: Celebrities Who Have Dined at L & J Cafe
More From 600 ESPN El Paso