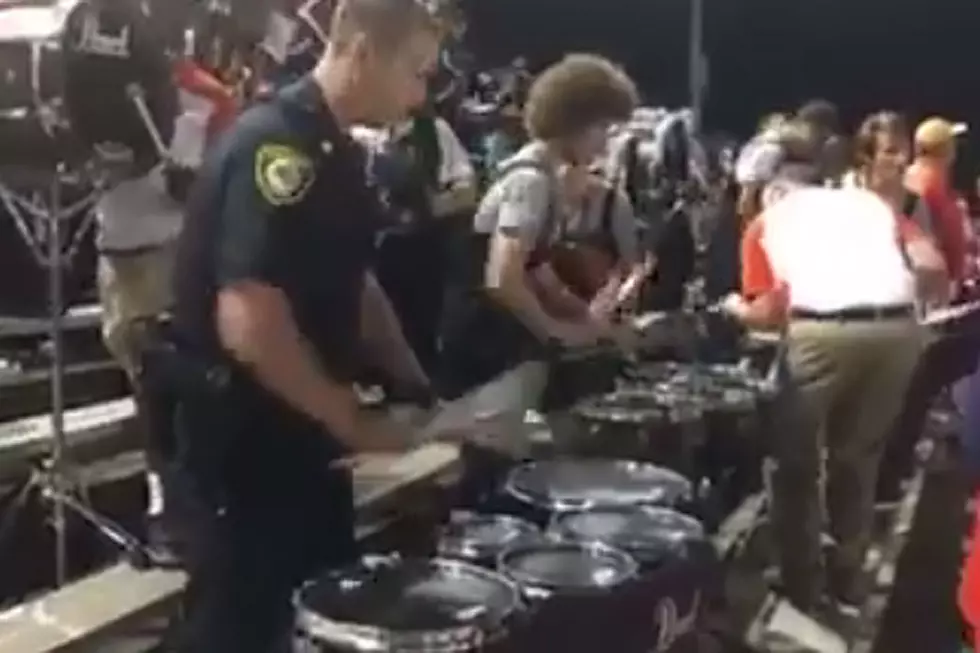 Police Officer Rocks the Drums With High School Band
WSET
Tensions with police are at an all-time high, so it's nice to see an officer engaging positively with the community.
That's Ronnie Coleman, a resource officer at Heritage High School, who played in the drum line before graduating in 2006.
Coleman got back on the skins at a football game two weeks ago (that's the above video) and then was at it again the next week.
Coleman isn't trying to live like the rock star he never became. His motivation for playing with the kids? "I just really wanted to get back on the drums and connect with the kids and let them see that I was also a person and I wasn't just a badge and a gun standing in the halls enforcing the rules."
More From 600 ESPN El Paso