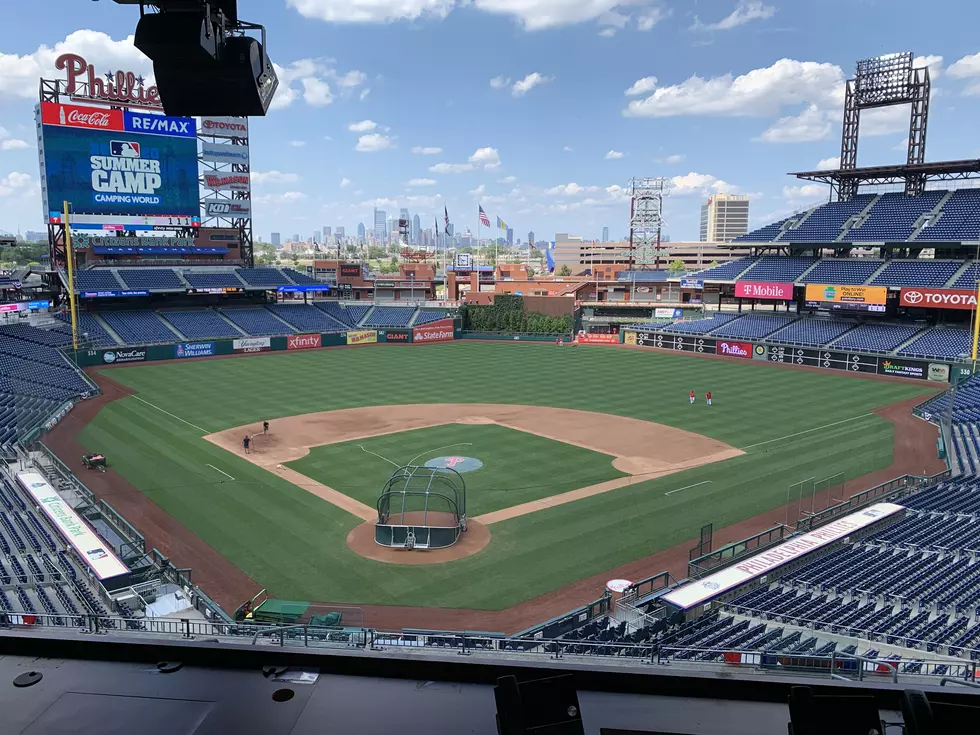 Phillies Cancel Workouts at CBP After Two Members of Organization Test Positive
Citizens Bank Park (Frank Klose/97.3 ESPN)
The Phillies hosted the Miami Marlins during the opening weekend at Citizens Bank Park.  Since that time, the Marlins have had over 15 members of their organization test positive for COVID-19, essentially shutting down their season for the time being.
The Phillies have not played a game since Sunday, in part because of the Marlins outbreak and to get extra rounds of testing done.
Today the Phillies provided an update on their testing and results:
The Phillies have received the results of yesterday's testing.  While no players tested positive for Covid-19, there were two staff members that did test positive.  One is a member of the coaching staff and one is a member of the home clubhouse staff.  All activity at Citizens Bank Park has been cancelled today and until further notice.
As of now, the Phillies have canceled all workouts that were scheduled for today at Citizens Bank Park due to the positive tests for COVID-19 to their coach and clubhouse staff member.
Ken Rosenthal of The Athletic reported on Wednesday that the Phillies are planning to resume play with a doubleheader Saturday against the Blue Jays, but the release that the team sent out says that Citizens Bank Park will be closed "until further notice".
More From 600 ESPN El Paso