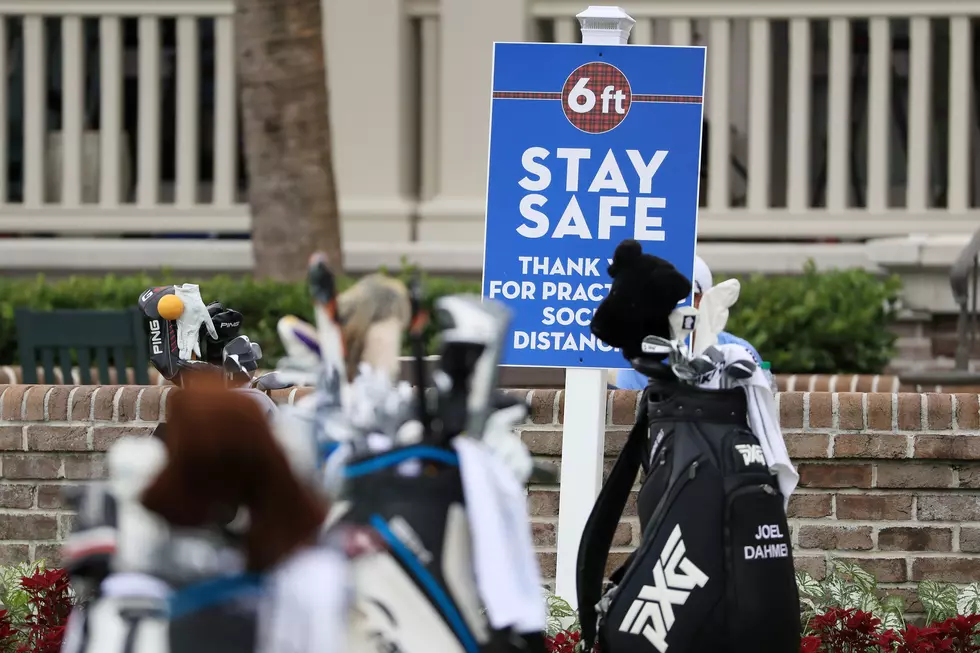 Pro Athletes in Every Major Sport Testing Positive for COVID
Getty Images
If the sports world is going to be able to make a successful return during the COVID pandemic, teams will need to limit the growing number of professional athletes who are starting to test positive for the virus. Today, the Philadelphia Phillies and Toronto Blue Jays shut down their Florida spring training facilities.
In golf, Nathan Hubbard who writes for The Ringer tweeted out that the rumor swirling around this week's PGA Tour stop at the RBC Heritage in Hilton Head, South Carolina.
In the NHL, the Tampa Bay Lightning also needed to close their training facility after multiple players test positive for the coronavirus.
Finally, NFL Network reporter Mike Garafolo tweeted out that a player for the San Francisco 49ers tested positive for COVID-19 while working out in Nashville.
To sum up the stories of the day, three major sports and professional golf have all been hit by the coronavirus in a matter of hours. As far as college sports, the University of Texas announced yesterday that 13 of its football players tested positive for COVID-19 after 58 players returned to campus to begin their summer workouts.
The PGA has yet to confirm the positive test of one of their players that was reported today but the big question will be whether or not they will be able to finish the tournament. Major League Baseball has yet to come to an agreement regarding the 2020 season and now Commissioner Rob Manfred might have to take a closer look at where they play their games should a deal be reached within the next few days. As for the NHL, they are close to a return-to-play plan, although now Commissioner Gary Bettman may need to rethink their strategy, especially if players do not wear full face shields while on the ice.
As for football, the college and pro seasons are still nearly three months away, and a lot can happen between now and then. The one thing to note is that as more and more states return to normal activity, positive cases of COVID-19 continue to rise making it more of a challenge for the sports world to give Americans what they so badly need.
More From 600 ESPN El Paso