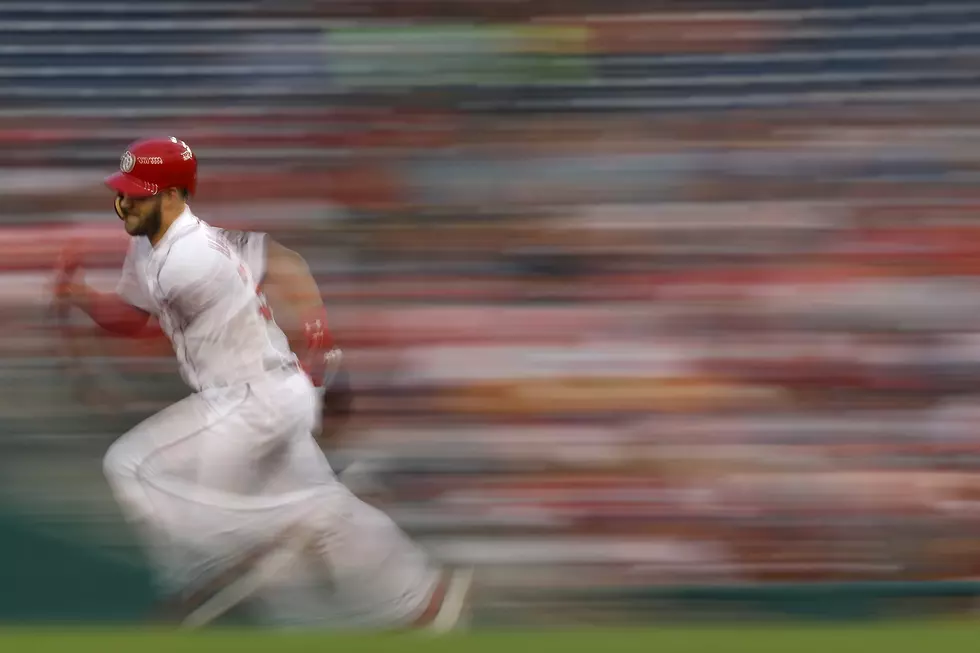 What Bryce Harper's New Deal Means for Phillies and MLB
Getty Images
Bryce Harper today ended months of speculation, when he decided to sign with the Philadelphia Phillies. The contract, however, made even more headlines because of its length and average annual value. Harper agreed to a 13-year contact with the Phillies worth $330 million and no opt out clauses. It also includes a full no-trade.
In two years, Mike Trout will be a free agent and most people believe that he will want to come back home to the northeast and play for the Phillies. With the longer deal and luxury tax savings, Philadelphia will the favorites to land Trout after the 2020 season. While they wait for that opportunity, their projected lineup looks impressive and they are instant favorites in the suddenly stacked NL East .
2B Cesar Hernandez (Switch)
SS Jean Segura (R)
RF Bryce Harper (L)
1B Rhyce Hoskins (R)
C JT Realmuto (R)
LF Andrew McCutchen (R)
CF Odubel Herrera (L)
3B Maikel Franco (R)
In the meantime, the San Diego Padres also win big with the Harper signing. Both the Los Angeles Dodgers and San Francisco Giants were aggressive suitors for the 26-year old superstar and now he stays out of the NL West. The Padres made the big splash last week with Manny Machado, who will receive nearly $4.5 million more per year than Harper, even though his contract with San Diego is for 10 years and not 13.
From a fantasy baseball perspective, Harper could not have chosen a better home ballpark. He has hit 14 home runs at Citizens Bank Park, the most of any stadium outside of Nationals Park. He will continue to terrorize MLB pitchers and he should be a top producer for years to come.
More From 600 ESPN El Paso