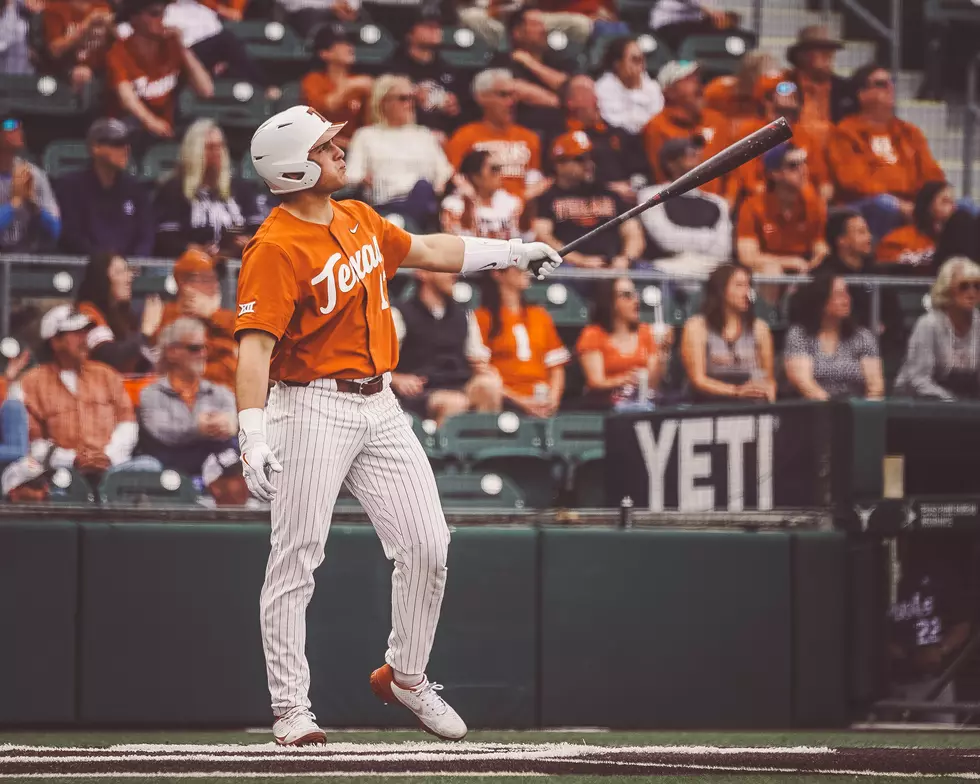 Coronado Grad, Texas Baseball Standout Ivan Melendez Named Big 12 Player of the Year
University of Texas Athletics.
After his standout season with the No. 19 Texas baseball team, El Paso's own Ivan Melendez has been recognized as the Big 12 Player of the Year.
The Coronado High School grad leads the Big 12 in multiple batting statistics. Melendez is also atop the NCAA in homers (28) and ranks second in batting average (.421) and RBIs (85). He's the league-leader in batting average, home runs, RBIs, on-base percentage (.531), slugging percentage (.941) and OPS (1.472). He also set a conference record with five Player of the Week honors in 2022.
With the honor on Tuesday, Melendez becomes the first Longhorn player to win the Player of the Year award since Kody Clemens in 2018.
Without question, the "Hispanic Titanic" has also boosted his MLB Draft stock over this season. In 2021, the Marlins drafted Melendez in the 16th round, but he declined to sign. His bet-on-himself decision seems to be paying off as Melendez has put together a fantastic season. Once July and the 2022 MLB Draft roll around, the El Pasoan is poised to be drafted much earlier than last year.
Other Texas players honored by the Big 12 on Tuesday included catcher Silas Ardoin, outfielder Murphy Stehly, infielders Trey Faltine and Skyler Messinger, and left handed pitcher Pete Hansen.
Melendez and the Texas Longhorns will get ready for the Big 12 Tournament this week, with their first matchup set against No. 9 Oklahoma State on Wednesday.
More From 600 ESPN El Paso