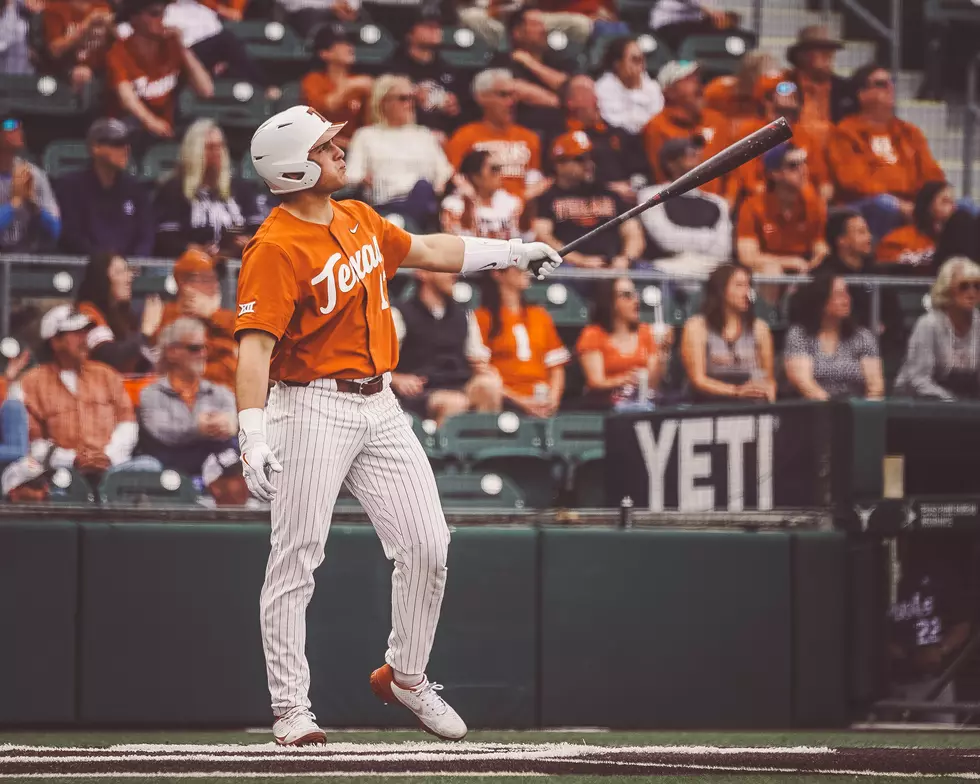 Texas Slugger Ivan Melendez Assaulting the Record Books
University of Texas Athletics.
Ivan Melendez can hit a baseball hard. Very hard. In fact, the Texas Longhorns power hitter is destroying baseballs at a record clip this season. Through 50 games, the man known as the "Hispanic Titanic" is putting up video game numbers for the Horns.
Melendez is currently three home runs away from tying the school record of 28 which was set 15 years ago by Kyle Russell. He is also on pace to shatter single season school records for slugging and on base percentage. The Titanic is also just seven points away from tying the school record for batting average.
What makes the 2022 season even better for Melendez is that he has occupied first base all season long for the Longhorns. The knock against him last season was that he played almost exclusively at DH and did not play the field. Although he prefers the hot corner to show off his cannon-like arm, the redshirt junior has been manning first base for Texas this season and sporting a .998 fielding percentage. Baseball America currently ranks Melendez as the 185th best prospect for the 2022 MLB Amateur Draft.
I spoke to Melendez today and he reiterated how much hard work in the offseason has paid off for him. He also has plenty of unfinished business, which includes a chance to win the Big 12 title and then the College World Series. It would be easy for him to get caught up in his pursuit of the school record book, but instead Melendez wants to achieve his team goals and then graduate later this summer with a degree in corporate communications.
In the meantime, the Horns are must watch television every time they play because the Hispanic Titanic can hit a baseball really far. Just how far, you ask? How about 493 feet, the distance that one of his bombs traveled this season against South Carolina.
LOOK: MLB history from the year you were born
Stacker
compiled key moments from Major League Baseball's history over the past 100 years. Using a variety of sources from Major League Baseball (MLB) record books, the Baseball Hall of Fame, and audio and video from events, we've listed the iconic moments that shaped a sport and a nation. Read through to find out what happened in MLB history the year you were born.
More From 600 ESPN El Paso