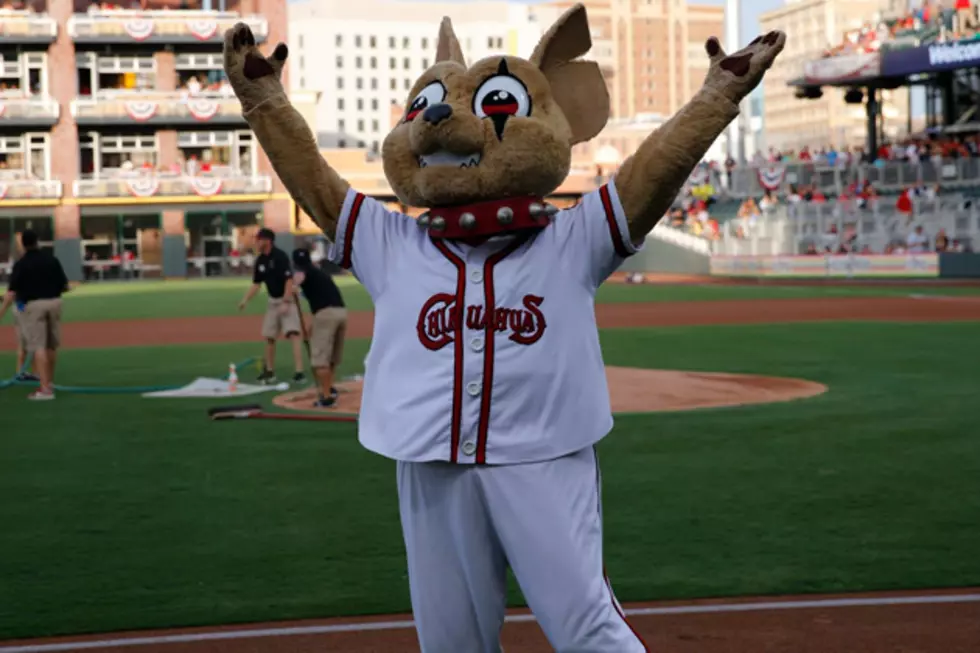 Chihuahuas guide for home opener against Salt Lake
Ivan Pierre Aguirre
The home debut for the El Paso Chihuahuas 2018 season is finally here and the baseball club is already off to a hot start.
El Paso (4-1) beat out Las Vegas this past weekend, winning four of the five games to start the season and are riding a three-game win streak.
Now, the Chihuahuas will begin their season opening homestand against Salt Lake, from Tuesday through Thursday, and against Las Vegas, from Friday to Monday, at Southwest University Park.
Beyond just the upcoming homestand, the Chihuahuas are eyeing a four-peat for a Divisional title, a three-peat for their PCL title and get back to the Triple-A title game for the second time in three seasons.
Here are some final notes to check out for the upcoming series:
Record-breaking scoring margin
On Monday, the Chihuahuas stormed over the Las Vegas 51s 14-0, making it the largest margin of victory in club history. It was also El Paso's first shutout of the year, as they scored in six different innings.
Each of the nine batters in the lineup for the Chihuahuas had at least a hit or more by the top of the fifth. Batters Dusty Coleman, Diego Goris and Brett Nicholas knocked one out of the park. Pitcher Kyle Lloyd struck out 10 batters in seven shutout innings. Las Vegas had just five hits, compared to El Paso's 17.
Off to a big start, second baseman Luis Urias, who has big potential for the Padres organization, extended his hitting streak to four games after Sunday's game. He currently started batting 5-for-13, and will be back in the lineup for the Chihuahuas during this homestand.
He leads the team in OBP at .579 and is seeking his fifth straight game with a hit on Tuesday. Urias was named MiLB's No. 32 prospect to watch and is already showing why.
In part of his MLB rehab process, center fielder Franchy Cordero has helped El Paso immensely when he's up to bat. In just three games with the Chihuahuas, Cordero has six hits (6-of-14) with an impressive .429 batting average.
Expect Cordero to move back up with the Padres, but for now he will be a gem for this club.
At 4-1, the Chihuahuas are off to the best start in program history. Their 14-0 win over Las Vegas capped their 300th regular season win for the club, which has never finished under .500 in its four seasons of existence.
They currently lead the league in home runs, with 11 knocked out of the park. Nicholas, Coleman and Javy Guerra all have three home runs.
Also, they're already among the leaders in pitching throughout the Pacific Coast League. They're second overall in ERA (.286) and third in strikeouts (47).
Gates for the Chihuahuas home opener will open at 5:30 p.m. with the first 3,000 guests receiving rally towels. The first pitch is slated for 7 p.m. and Tim Hagerty will have the call on 600 ESPN El Paso.
More From 600 ESPN El Paso