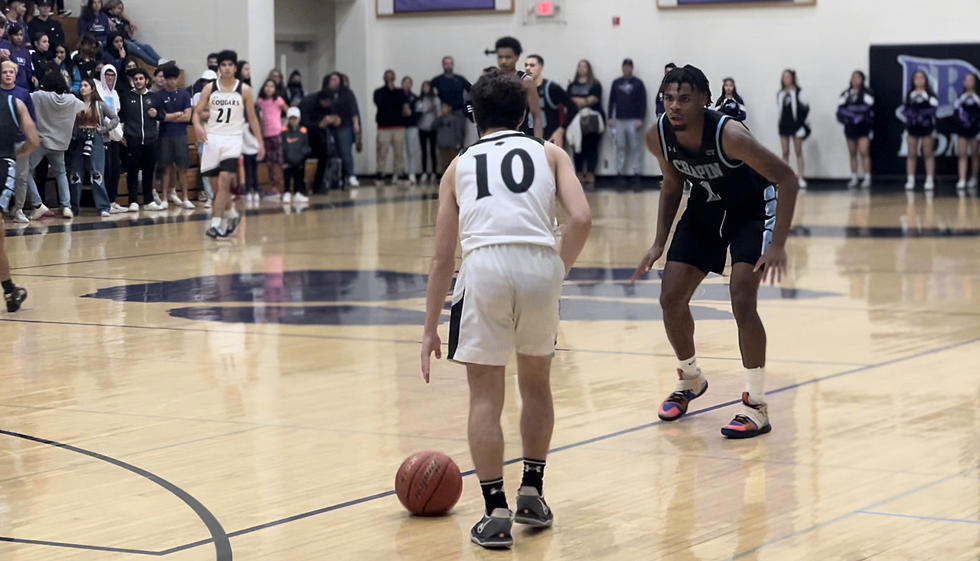 Chapin Fends Off Franklin (62-58) in Key Non-District Road Win
Adrian Broaddus
In west El Paso, Franklin and Chapin clashed for a non-district showdown that was a true instant classic.
With 1:20 left in the game, Chapin guard Antwonne Holmes picked off a dribble, scored a layup and drew a foul to take a 58-57 lead. The Huskies held strong in the final minute, as standout KJ Lewis helped with some clutch free throws to give them the 62-58 lead with less than a minute left.
"Every high school team that has aspirations for a playoff run needs a game like this," Chapin head coach Rodney Lewis said following the win. "The city needs games like this. That's a great program right there. Coach [Adam] Castillo has a great program. We are a seasoned team and we were looking for a great win. Proud of our guys for pulling out the win."
The two teams played a competitive first half, with a tie game at the end of the first quarter (14-14) and the Cougars taking a 32-28 lead at the break. Cougars guard led the half with 18 points, while Huskies guard Diego Villanueva totaled 12 in the first half.
Lewis, who had Arizona in the house watching him, scored 13 of his 22 points in the second half. Still, the Cougars led going into the fourth quarter (44-43) thanks to their stout defense and impressive shot-making.
Chapin came through with several key defensive stops thanks to Lewis and Holmes down the stretch. Franklin's Ben De La O scored a low-post bucket with 2:06 in the game for their last lead of the contest (57-56). The Huskies out-scored the home team 6-1 in the final two minutes to secure the win.
Lewis led Chapin with 22 on the night, while Huskies guard Villanueva totaled 14, Manuel Flores finished with 12 and Holmes ended with 10 points. Franklin was led by Aguilar, who closed with 23 points, followed by De La O with 14 points.
30 famous people you might not know were college athletes
Stacker
dug deep to find 30 celebrities who were previously college athletes. There are musicians, politicians, actors, writers, and reality TV stars. For some, an athletic career was a real, promising possibility that ultimately faded away due to injury or an alternate calling. Others scrapped their way onto a team and simply played for fun and the love of the sport. Read on to find out if your favorite actor, singer, or politician once sported a university jersey.
More From 600 ESPN El Paso