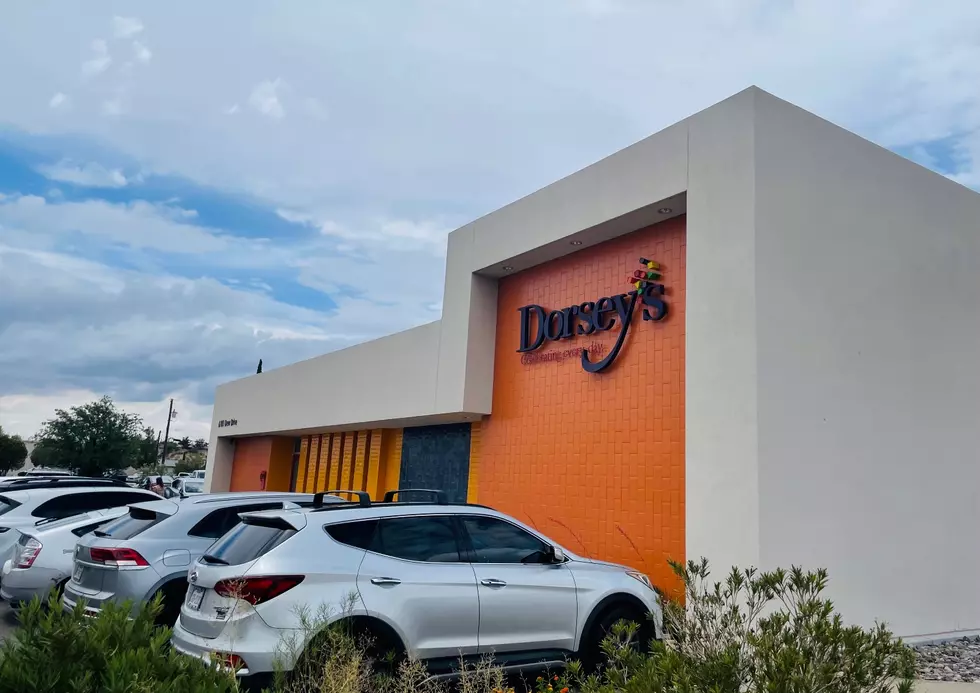 After 45 Years Dorsey's Gift Shop Is Closing Its Doors In El Paso
ma
Dorsey's, the iconic gift shop in West El Paso, is closing its doors after 45 years in business.
Dorsey's Gift Shop, located off Dew and Balboa across from Burlington in West El Paso, is closing its doors after nearly five decades in business.
The local gift shop's closing comes after its owner Andrea Dorsey's death last fall after a valiant fight with cancer.
After announcing on Instagram that the store was closing, I stopped in to speak with Tina, one of Andrea's siblings, to find out more about the last days of the gift shop.
Tina, who was still visibly bereft after the loss of her sister and now the gift shop closing, told me that Andrea loved her life in El Paso, although she traveled to every state and country possible.
She shared that when the two traveled together, Andrea would make it a point to stop in every gift shop for inspiration and to find new and unique items to sell at the shop.
Apart from being a true El Pasoan, Andrea was also an animal lover and often made charitable donations to various organizations across the city.
Her love also extended to her clientele, who she eventually became friends with, and of course, her decade-plus long employees, who became the lifeblood of the shop after she fell ill.
As Tina and I stood talking in the middle of the charming gift shop, customers came in and out to shop the last of the varied and beautiful inventory.
So yes, sadly, the countdown to closing Dorsey's Gift Shop has begun, and with it comes a 35% discount on thousands of items - folks will find something for everyone from mom and dad to a new mom-to-be and everyone else in between, including pets.
Shoppers can stop in for greetings cards and stationaries, plates, stemware and serving dishes, handmade soaps, incense and candles, designer purses, and jewelry.
Other items include adorable baby clothes and toys, puzzles, gift wrapping, picture frames, decor, handcrafted designs by award-winning artist Micheal Aram and so much more.
If you get a chance, stop in, pick up a few gifts, and say goodbye one last time as Dorsey's Gift Shop will officially close on July 13, 2022.
Dorsey's Gift Shop
6101 Dew Dr, El Paso, TX 79912
Hours: 9:30 a.m. to 6 p.m. - Monday through Saturday / Closed on Sundays
Discover A World Of Exotic Snacks In El Paso
Star Wars Themed Airbnb In El Paso
The 11 Tallest Buildings In El Paso
More From 600 ESPN El Paso