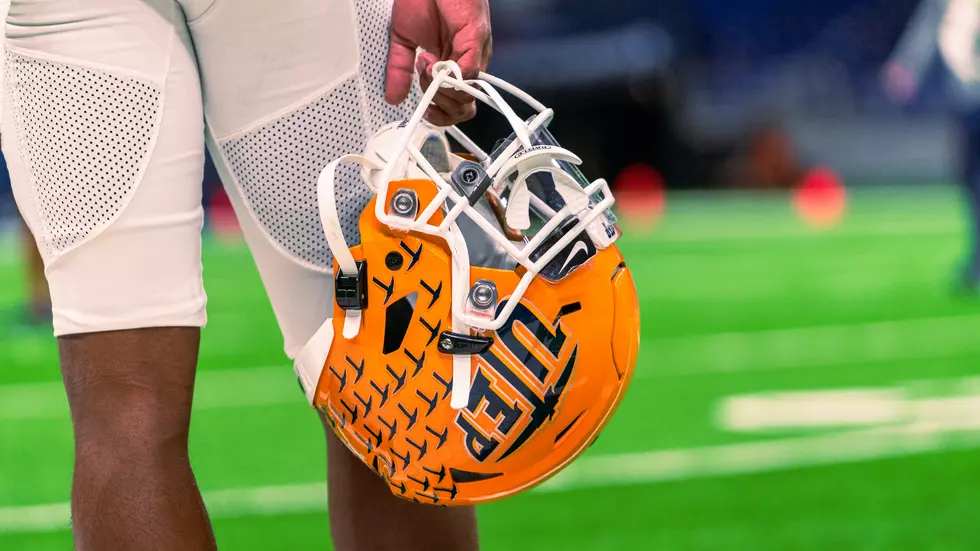 UTSA 52 – UTEP 21: Roadrunners Blow Out Miners With 5 Unanswered TDs
Connor Putman | UTEP athletics
UTEP hit the gridiron on Saturday for the first time since Oct. 24 and the Miners were completely out-matched against UT-San Antonio, losing their third straight game, 52-21 in San Antonio.
The Miners (3-4, 0-3 C-USA) have now lost 14 straight Conference USA games dating back to Nov. 3, 2018 (vs. Rice, 34-26). UTSA completed its fourth straight victory against UTEP as well.
The Roadrunners feasted on the dismal performance by the UTEP defense and put up a whopping 600 yards of total offense, which was a program record. Quarterback Frank Harris made a case for Conference Player of the Week, as he ended the game completing 22-of-26 passes for 312 yards, 43 rushing yards and five total touchdowns.
"We lost some juice with our football team," Dana Dimel said. "Our defense started to lose their focus a little bit, got rattled a little bit."
"We didn't have any game edge to us today. It's really disappointing because we've come so far. We've got to get better from it, we've got to learn from it and we will."
The first half was close, filled with complete madness for both teams.
UTSA, playing without their star running back Sincere McCormick (2nd in FBS for rushing), marched down the field on their opening drive and kicker Hunter Duplessis nailed a 49-yard field goal.
The Miners couldn't respond immediately on offense but defensively, cornerback Duron Lowe came up with the first turnover of the game. UTSA went down the field with ease and quarterback Frank Harris hit wide receiver Zakhari Franklin for a deep pass. However, as Franklin stretched out his hands in the end zone, Lowe was able to strip the ball from his hands and force a turnover.
The UTEP offense turned around and put together an 80-yard drive that featured a 52-yard touchdown strike from Gavin Hardison to Jacob Cowing.
On the next play for the Roadrunner, a snap sailed over the head of QB Harris and UTEP linebacker Stephen Forester landed on the ball for a fumble recovery. The Miners were unable to capitalize on two separate Gavin Baechle field goal attempts from 25 and 22 yards, respectively.
Upon the pair of missed field goals, UTSA opened up the second quarter with an easy 80-yard drive that ended in a three-yard touchdown catch by Brennon Dingle.
UTEP put together a long, 10-play drive that resulted in a one-yard rushing touchdown by backup QB Calvin Brownholtz.
But the Roadrunners would respond with ease. UTSA put together a quick six-play, 71-yard touchdown drive to follow, resulting in a 35-yard touchdown pass from Harris to Franklin.
After a huge 95-yard kickoff return by Walter Dawn Jr., the Miners punched it in with a one-yard rushing score by Deion Hankins, giving UTEP the 21-17 lead with only 58 seconds left in the first half.
Though, the Miners allowed UTSA to orchestrate a fast 37-second drive that ended in a Harris 35-yard rushing touchdown that ended the half. UTSA led 24-21 at the end of the first, with the Miners receiving the ball to start the second half.
The game was still in reach.
However, the Miners simply couldn't do a single thing offensively in the third quarter. On defense? It was a complete disaster.
The Roadrunners put together an 80-yard touchdown drive after UTEP's punt on their opening drive. UTEP wideout Walter Dawn Jr. fumbled on the next drive and Harris scored on a four-yard rushing touchdown.
UTSA never looked back and blew out the Miners, 52-21, with five unanswered touchdowns. The UTEP offense had only 74 yards of offense in the second half.
Hardison finished the day 14-of-21 for 159 passing yards, one touchdown and two sacks. Hankins led the way on the ground with 74 yards on 16 carries and a touchdown. Linebacker Tyrice Knight led the team defensively with 14 total tackles, while Stephen Forester added 12.
Prior to this game, the defense had allowed just 18.4 points per game (with the exception of the loss to Texas). UTEP came into this game ranked 17th in FBS for rushing defense and 21st in total defense. They lost CB Lowe in the first quarter to an ejection and also lost DT Keenan Stewart to an injury. They were without second-teamers Dennis Barnes (CB), Blake Thompson (DT) and Deylon Williams (DT).
Up next: UTEP (3-4, 0-3 C-USA)  will have another open week after UAB canceled next week's game, originally set in Midland, due to COVID-19 cases within the Blazers' program. The Miners will have to wait until Saturday, Nov. 28 to get back on the field against Rice on the road. It will be UTEP's fifth straight road game.
"We'll play anybody," Dimel said. "I want to play. I could have hid from this team because the things that happened to our team. But we want to play. These kids want to play football."
More From 600 ESPN El Paso