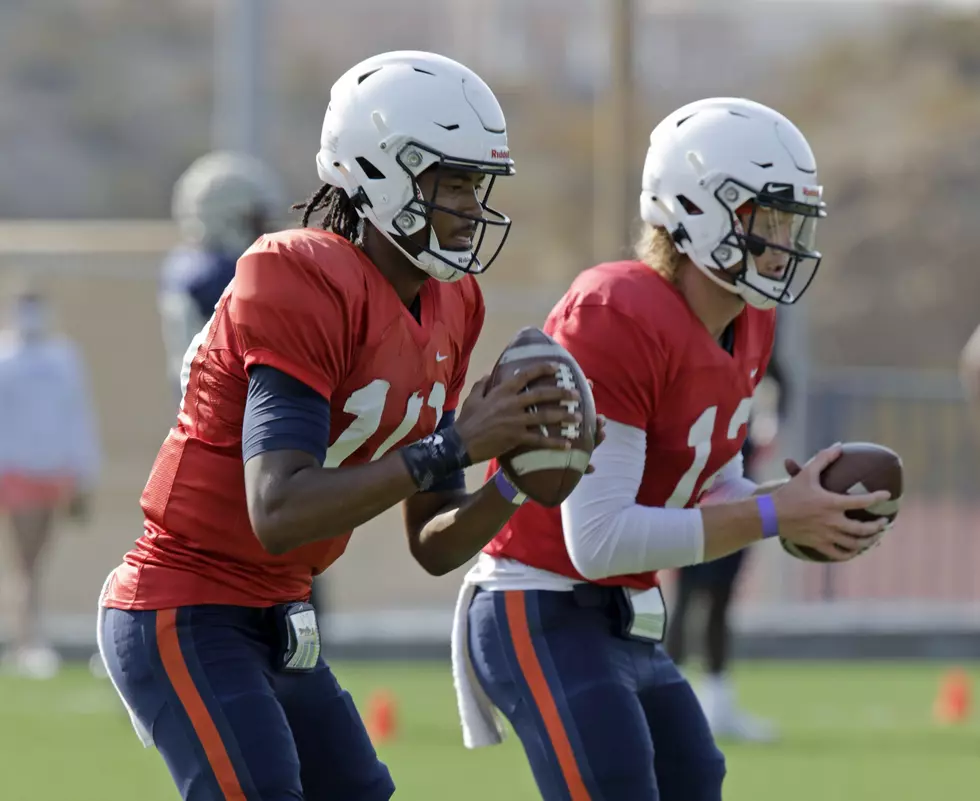 UTEP QB Picture Clears Up After TJ Goodwin Opts Out
Ruben R. Ramirez
Like the previous two years under head coach Dana Dimel, UTEP expected to utilize two quarterbacks for the 2020 season. Freshman T.J. Goodwin and sophomore Gavin Hardison both redshirted in 2019 and the two signal callers were expected to lead the Miners this season. The stronger-armed Hardison had an edge up on the starting job, but Coach Dimel mentioned last week that he would not reveal his number one quarterback until next week as the Miners prepared to open the season against Stephen F. Austin. However, Goodwin made his decision an easy one after missing Sunday practice and releasing this comment on Twitter last night.
The NCAA Opt Out option was designed for athletes who were not comfortable with playing college athletics this season due to the COVID-19 pandemic. It gives them an opportunity to stay on scholarship and continue their education at their respective university while having no contact with their team. Following the season, these players could return to the program and keep their eligibility for 2021.
Goodwin had practiced with UTEP as recently as Saturday morning, and his decision to opt out blindsided the team and coaching staff. Although Hardison, who profiles as a pro-style quarterback, was expected to be named the starter, Goodwin's dual-threat ability would have allowed him to see the field in various situations each game. Also, both signal callers had little to no game experience against Division 1 opponents, so Goodwin could have been elevated to the starting role if Hardison struggled early or was injured. Coach Dimel did not sign a quarterback in his 2020 recruiting class because he was happy with both Hardison and Goodwin for his program's future.
As for the rest of the quarterback depth chart, redshirt sophomore Calvin Brownholtz becomes the backup to Hardison while senior Isaiah Bravo is now the third string. Matt Malwewitz, who transferred to UTEP from Bowling Green (where he played baseball), is also expected to practice with a redshirt despite also being listed as wide receiver. The Miners kick off their 2020 season on September 5th at home against Stephen F. Austin and all the UTEP action can be heard on 600 ESPN El Paso with Jon Teicher and Mike Perez.
More From 600 ESPN El Paso