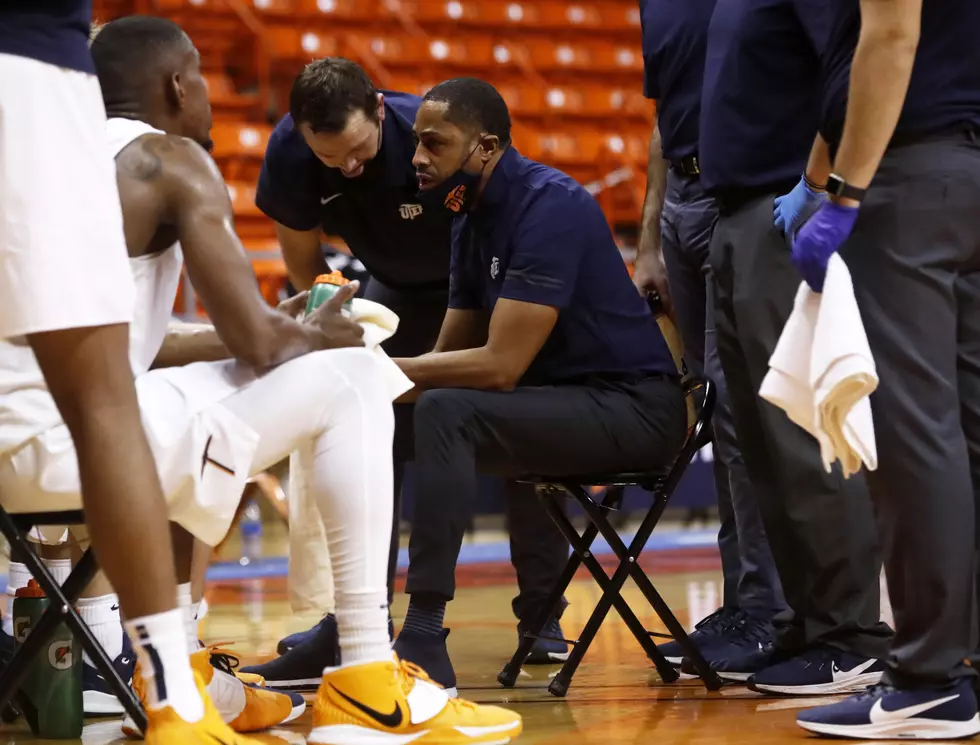 UTEP Adds NAIA Program to Non-Conference Slate on Dec. 20th
Ruben R Ramirez
Another game has been added to UTEP men's basketball's ever-changing schedule, as Benedictine University at Mesa will come to the Haskins Center on Sunday, Dec. 20.
Tipoff is set for 4 p.m. and it can be heard on 600 ESPN El Paso. The only stream for this game will be on CUSA TV.
No fans will be allowed at the game, per the athletic department.
The RedHawks (NAIA) are 0-1 in their regular season schedule following their 78-70 loss to The Master's University on Dec. 11. They have also fallen to Grand Canyon (94-63) and NM State (92-54) in exhibitions earlier this year.
Their leading scorer so far is Austin Denham, who is coming off a 21 point performance against The Master's University. Combo forward/guard Nick Sessions had nine points and seven boards, while guard Tre Carolina recorded 12 points and three assists in that same matchup.
UTEP will face Arizona State on Wednesday, Dec. 16th before hosting the RedHawks.
More From 600 ESPN El Paso