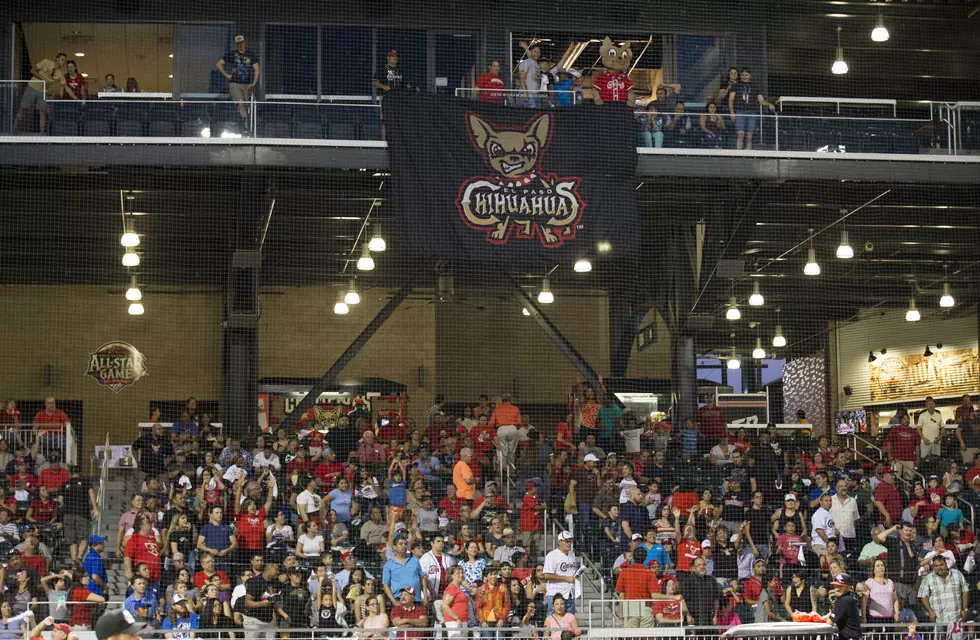 Triple-A Adjusted with MLB New Minor League Structure
Ivan Pierre Aguirre for the El Paso Chihuahuas.
This morning, Major League Baseball introduced their new affiliate map, complete with a complete restructure of all levels. Gone are all the traditional Minor League names like the PCL, International League, Texas League, etc. All 120 Minor League teams will now be grouped by four levels: Triple-A, Double-A, High-A, and Low-A. Each team received a Professional Development League (PDL) license with their MLB affiliate for the next 10 years. MLB claims that the new model will be better suited to serve fans, players, and clubs.
For the El Paso Chihuahuas, they will now be part of the 10-team Triple A West. The league will be broken up into two divisions, and El Paso (San Diego) will now be in the East along with Albuquerque (Colorado), Sugar Land (Houston), Round Rock (Texas), and Oklahoma City (LA Dodgers). Las Vegas (Oakland), Reno (Arizona), Sacramento (SF Giants), Salt Lake (LA Angels), and Tacoma (Seattle) will round out the West.
The rest of Triple-A will be the 20-team East, consisting of three divisions. Former Pacific Coast League teams like Iowa, Nashville, Omaha, and Memphis will now be playing in Triple-A East.
The Triple-A schedule is expected to released within the next week.
More From 600 ESPN El Paso