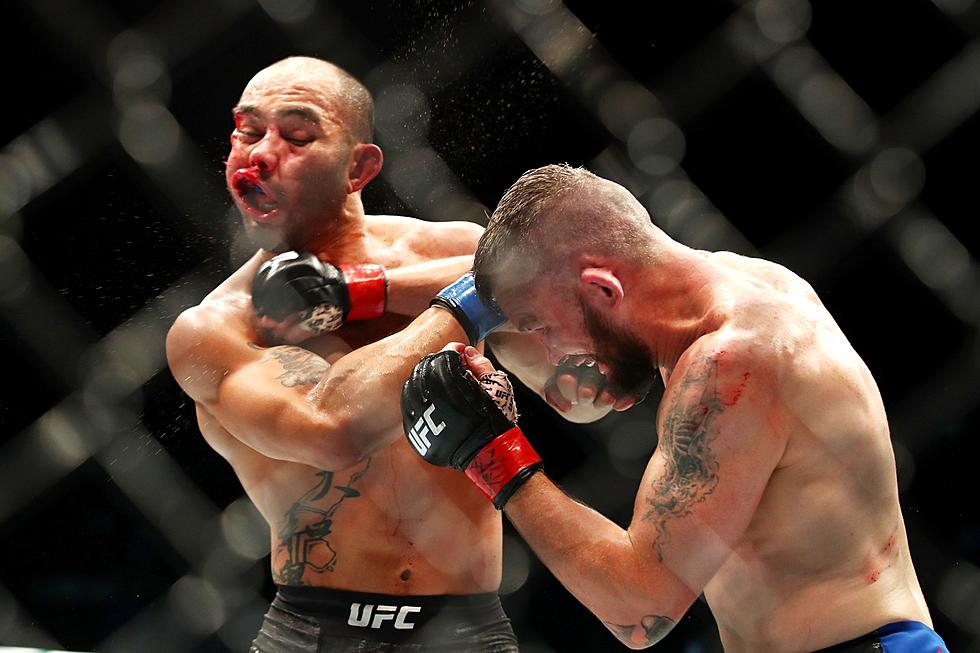 'Triad Combat' Exciting New MMA Sport Debuts In Dallas
Getty Images
"Triad Combat" is like boxing with only SOME of the elements of MMA. For instance, you can "clinch" your opponent and wail on them while you've got ahold of their arm. In boxing, the referee would break it up immediately. But in Triad Combat, you can keep your opponent in a kinda, pseudo-headlock while you just pummel his (or her) stupid face with your other hand.
Enter your number to get our free mobile app
If you're a person who thinks boxing is a little "too" non-contact but MMA ends on the mat too often, then this might be the perfect balance you have been looking for.  The very first Triad Combat event is this month in Dallas! And Metallica's going to be there!!
More of the details, below. But first, here's an introductory video about the rules.
So, the main takeaway is: no ground fighting allowed, you can only hit with your gloves and you can lock the other guy up a little. Also, if anybody tries that "Superman punch" on a GOOD boxer, they're going to get laid the EFF out.
So the first event is a week from Saturday, November 27th at Globe Life Field in Arlington.  And, yes, a concert by Metallica is promised! Tickets start at $60, which is actually a good price JUST for a Metallica concert. You can get tickets through the Texas Ranger sales site.
Also, judging by the event map, I think the ring might be triangular!
See that part where sections A, B and C converge? That's the ring.
Is it called "Triad" Combat because they fight inside a triangle??  How weird is THAT?
AMERICAN IDOL GUY
Finally, Triad Combat is the brainstorm of Nigel Lythgoe, the guy who created American Idol and So You Think You Can Dance. I assume Ryan Seacrest will be the ring announcer. Also, we're interviewing Nigel Lythgoe on the Buzz Adams Morning Show this coming Tuesday at 7:30 am!
Stars Who Were Tested for the Coronavirus
More From 600 ESPN El Paso