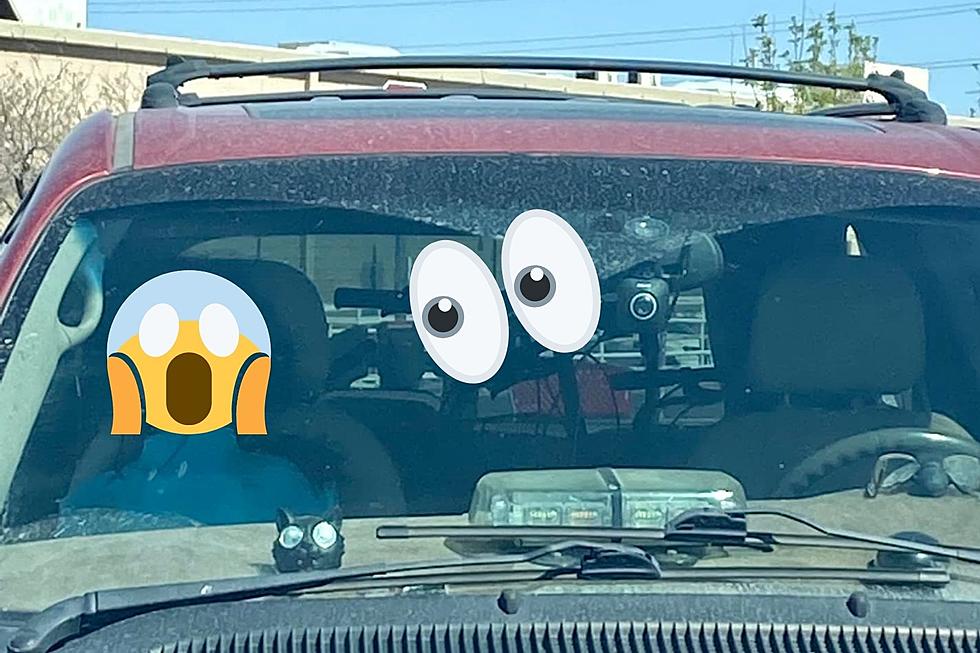 Some Funny El Paso Drivers Have Unusual Passengers Riding Shotgun
via Fabiola Dueñas Charter Facebook
There are some El Paso drivers with a comedian side and it shows big time. For example, after Halloween, in November I remember seeing a driver riding with a skeleton in the bed of their truck.
Enter your number to get our free mobile app
You can see evidence of the skeleton riding in the back of a pickup truck above. But it seems like the Halloween spirit is still very much alive in April.
An El Paso woman Fabiola Dueñas Charter made a trip to the Walmart by Cielo Vista. After parking, she had the scare of her life after seeing a very unpleasant image.
There is an El Paso driver that is certainly exposing their comical side while on the road. One El Paso driver's passenger is certainly doing the trick of scaring other drivers.
It is hard to make out exactly who it is but it looks like Annabelle or a little girl version of Linda Blair from the movie The Exorcist. But either way that doll looks freaky as hell and I feel Fabiola's pain.
I can already picture some grandmas in El Paso coming across this and doing the sign of the cross. If you're Catholic you should know it never hurts to ask for some spiritual protection after encountering something like this.
Now from the looks of the photo after zooming in it seems they have a camera attached to the rearview mirror. If I were the owner of that car, I would definitely look back at people's facial reactions after seeing the doll and make a compilation video.
25 Scaredy Cat-Approved Halloween Movies
More From 600 ESPN El Paso