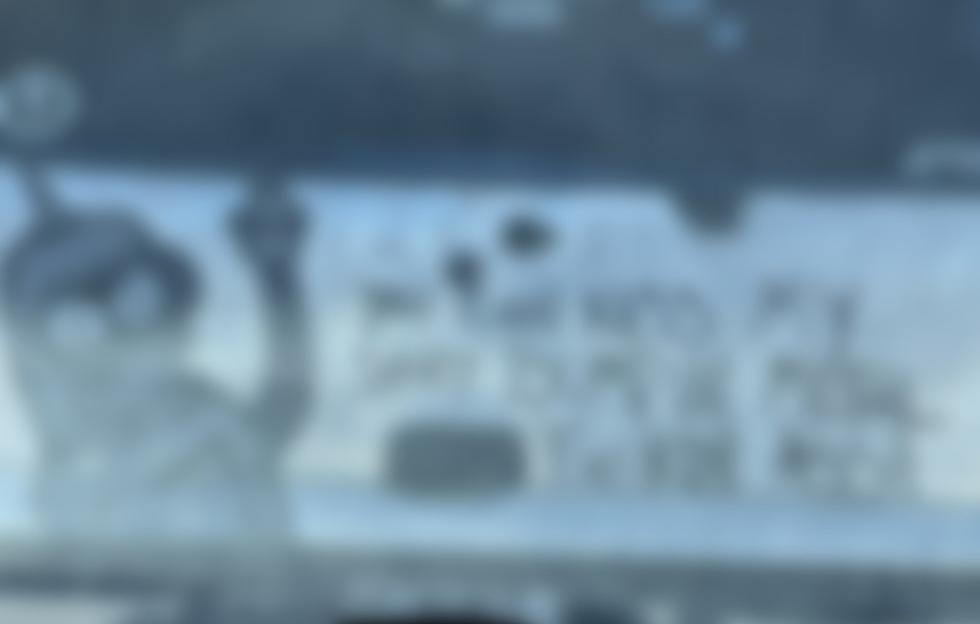 An El Paso Driver's Message Will Either Be Offensive or Appeasing
via Weezer42B Reddit
There are different ways to tell what side of town you are on when cruising around El Paso. Apparently, the fun side seems to be the Lower Valley in El Paso. You never know what to expect when you're cruising around the Lower Valley.
Enter your number to get our free mobile app
There have been different occasions friends of mine had told me about their experiences in the Lower Valley. For example, a friend of mine was telling me about a car that is a spitting image of Lightning McQueen from the film Cars that she has spotted in the Lower Valley.
Now, considering how many times I have been in the Lower Valley I haven't come across the things others have shared. But someone on Reddit recently shared a photo of an SUV's bumper sticker that is quite vulgar.
Crazy how the most insane things will grab your attention that is worthy of sharing a picture. Just how it happened for Weezer42b after coming across this vehicle in the Lower Valley.
Weezer42b was driving in the Lower Valley when he came across this ride with a couple of bumper stickers with profanity. There are some people in El Paso who will appreciate a homemade bumper sticker that is on the back of a vehicle simply because of the show it is from.
You can see what the Futurama bumper sticker says by checking out the photo featured above. Now other drivers in El Paso don't necessarily find this bumper sticker amusing while others do. Only Futurama fans will really appreciate this kind of homemade profanity bumper sticker of Bender. Thanks to the 1st Amendment the El Pasoan rolling around with Bender on the back of their vehicle is protected.
MORE: Some of the Memes & Tweets That Have Made Us Laugh (and Maybe Think)
More From 600 ESPN El Paso