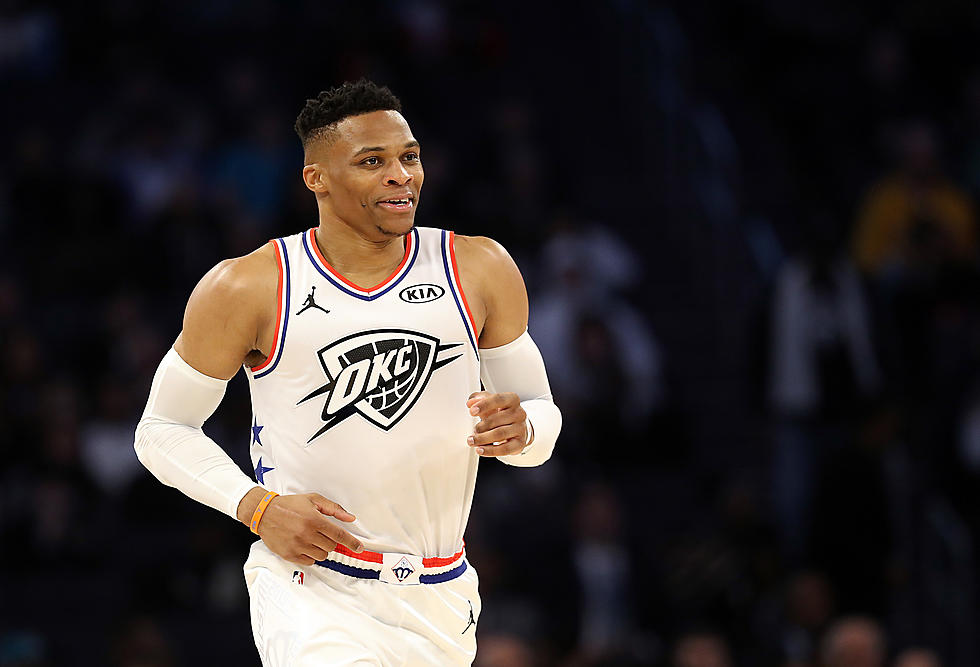 Russell Westbrook Honors Slain Rapper with 20-20-20 Game
Streeter Lecka/Getty Images
OKLAHOMA CITY -- Russell Westbrook sat alone on the Thunder bench some 15 minutes before tipoff Tuesday against the Los Angeles Lakers, with a basketball between his legs, singing and dancing along to Nipsey Hussle's "Grindin' All My Life," intent on playing a game to honor the recently slain rapper.
After he recorded the second 20-20-20 game in NBA history -- posting 20 points, 20 rebounds and 21 assists -- Westbrook walked off the floor following a 119-103 win with a heavy heart, having dedicated the performance to his friend.
"That's for Nipsey!" Westbrook yelled as he slapped his chest.
The Thunder have been mired in a rut since the All-Star break, and they were desperate for not just a win, but a good performance against the Lakers. Westbrook and George set a tone early, with George picking off passes and throwing down a reverse 360 dunk and another flashy two-hander in the first quarter, while Westbrook dished out 10 assists in the opening 12 minutes.
Assuming he plays in the Thunder's final four regular-season games, Westbrook needs just three assists to secure his third consecutive season averaging a triple-double. He posted his 31st triple double of the season on Tuesday.
© 2019 ESPN Internet Ventures. All rights reserved. This material may not be published, broadcast, rewritten or redistributed.
More From 600 ESPN El Paso