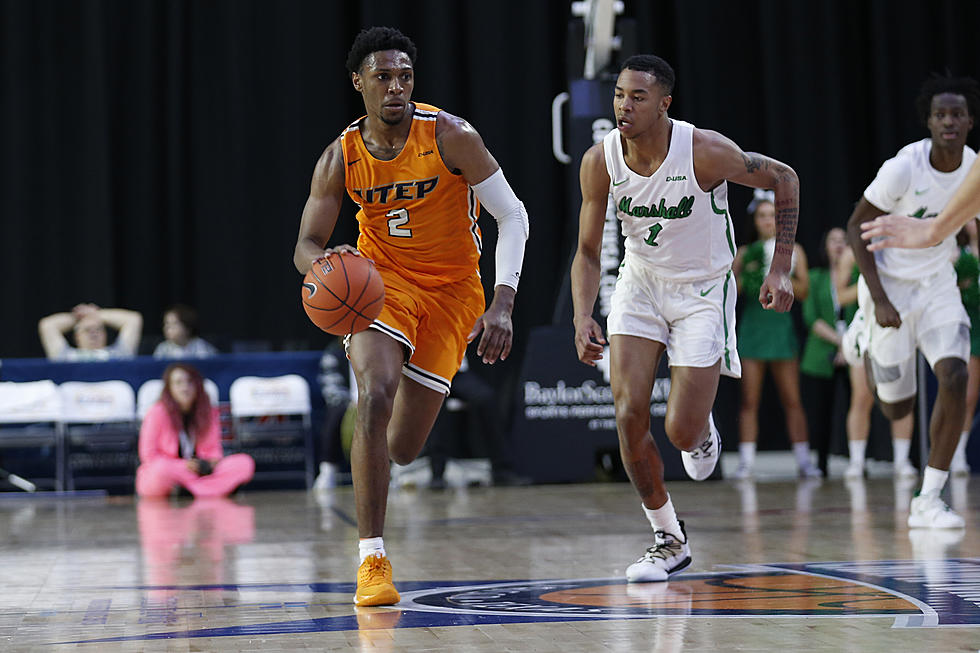 Jordan Lathon Becomes Second Miner to Enter Transfer Portal
Roger Steinman Photos/Conference USA
UTEP sophomore guard Jordan Lathon joined Nigel Hawkins on Thursday in becoming the second player from the Miner basketball team to enter the transfer portal following the 2019-20 season.
Lathon entered the transfer portal prior to the start of conference play, to which he cited family obstacles on Twitter, but elected to rejoin the team 10 days after he entered the portal. Now, re-entering the portal after the season, Lathon is likely gone for good and according to CBS 4's Lou Romano, he wants to be closer to his home in Missouri.
As a sophomore point guard and the lone returner from last year who started every game for the Miners this year, Lathon was looked to as one of the key players on this UTEP team. He averaged nearly double-figures in scoring through the first four games, but was held to six points or fewer in the eight games of December, including three scoreless outings (Arkansas Pine-Bluff, East Central and Hawaii). He scored 13 against UC Irvine and 10 points against Boise State, but the month of December saw a bit of a decline in Lathon's performance.
Lathon led the team in assists (37), averaged 6.1 points and 4.4 rebounds per game, while starting every game he played during non-conference action (13-of-13).
Following his exit and return to the team, Lathon lost his starting job to Hawkins at point guard and came off the bench for the first eight games in C-USA play.
He regained the starting job but his numbers continued to slip. Lathon shot 22 percent (15-for-68) from the floor and 14 percent from 3-point land (6-for-43). He finished the season averaging 5.0 ppg, 4.6 rebounds and 3.1 assists per game while averaging 25.5 minutes per game. Lathon led the team in total assists (93) and total steals (32).
Last year, he started in all 27 games played, earned C-USA Freshman of the Week twice, led the team in assists (74) and averaged 10.9 points per game.
He entered UTEP as a four-star prospect from Grandview (Missouri) High School that attracted attention from the likes of Louisville, Virginia, Northwestern, among other Division I programs out of high school.
More From 600 ESPN El Paso