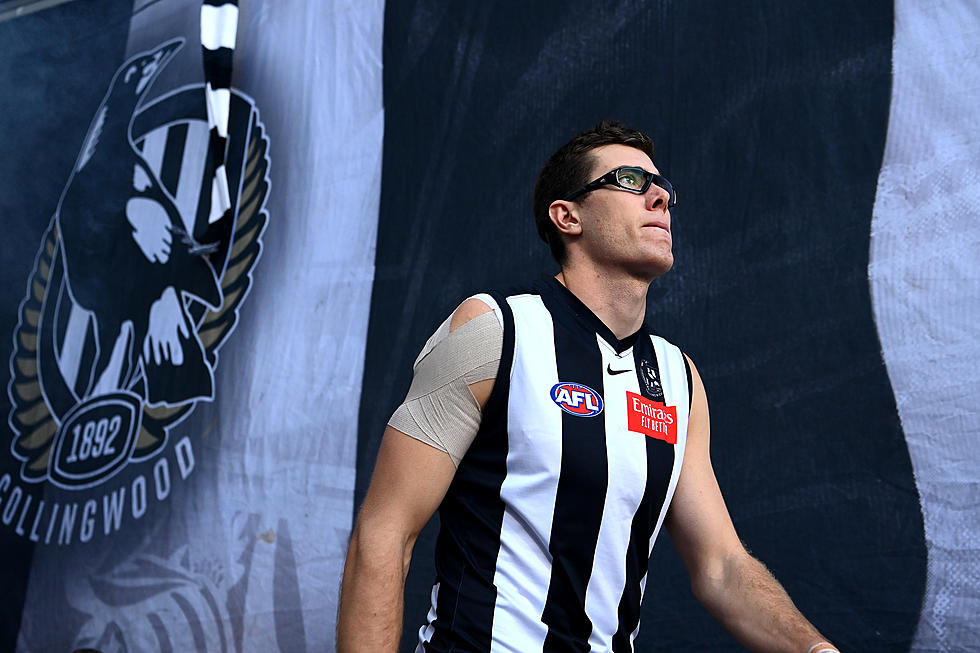 How A Texas Man Became An Unlikely Star In Australian Football
Getty Images
Get Ready To Learn About The Most Popular Sport Down Under And How A Texas Man Became One Of The Sports' Biggest Stars.
A few years ago, I was up late one night and came across an Australian Rules Football game being broadcast on Fox Sports. I was immediately fascinated by "Footy" as they call it and since then, its become my late night Spring/Summer obsession because unlike "American Football", this game is ORGANIZED CHAOS and makes the NFL look like lightweights.
The AFL (Australian Football League) Is The Australian Equivalent To The NFL.
"Aussie Rules" Football combines elements of football, soccer, basketball, volleyball and its very fun to watch if you can keep up with nonstop action. When you see the big PUNISHING hits WITHOUT pads or helmets I can assure you that you'll want to tune in for a game.
Its considered the "national sport" of Australia and most Australians are born and raised playing the game but the story of one AMERICAN who has become a star in the AFL and some would consider a growing "legend" in the game is beginning to be told.
"60 Minutes" Recently Did A Feature On Texan Mason Cox.
Mason Cox's journey from Flower Mound, Texas to Australia is a very fascinating one. Cox grew up in suburban Dallas playing soccer despite his tall 7 foot frame. After high school, Cox attended Oklahoma State University where he became a walk-on with the basketball team and played alongside current NBA stars like high school classmate Marcus Smart who plays for the Boston Celtics.
Cox Turned Down A 6 Figure A Year Engineering Job To Try Out For The AFL.
After college, Cox received an engineering job offer from Exxon which would have paid him in the 6 figures but he was approached about trying out for the AFL despite never having even heard of Aussie Rules Football. He tried out, and impressed scouts, and was signed onto one of the leagues premier teams The Collingwood Magpies.
8 Seasons Later, Cox Is A Legend And An Official Australian Citizen.
If you want to catch a game of Footy LIVE, Fox Sports and Fox Soccer Plus are channels that air games live in the U.S. but you'll have to stay up way late to watch because of the time difference but when you do, just know there's a little bit of Texas out there on the field.
First Look Inside New Omni PGA Resort In Frisco
"The New Home Of Modern Golf" is now open just 2 hours from East Texas.
First Look At Proposed New Casino One Hour Away From Longview, TX
Live! Casino & Hotel Louisiana is scheduled to open in 2025 in Bossier City. Here's Your First Look at how the casino will be designed.
The Fastest Go-Karts In Texas Are 90 Minutes From East Texas
Dallas Karting Complex in North Caddo Mills has all kinds of karts and one of the largest tracks in Texas.
More From 600 ESPN El Paso