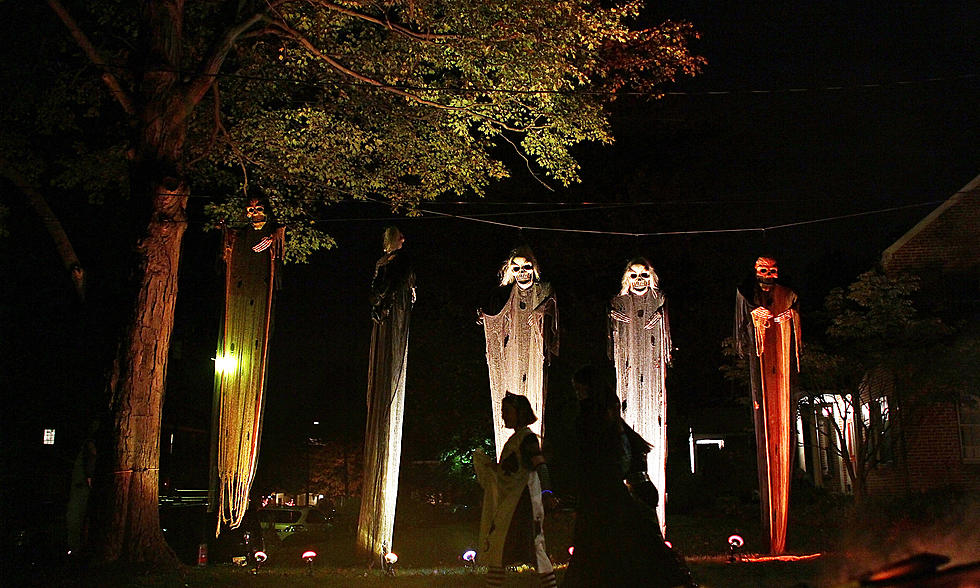 Halloween Fans, Is It Too Early To Put Up Halloween Decorations?
Win McNamee
Today is Friday the 13th and we know it's August but we're giving you the okay to put those Halloween decorations up now. Here's why.
Friday the 13th is a day usually associated with plenty of superstitions. Depending on who you talk to, there are various reasons Friday the 13th is considered an unlucky day. You can look back at Norse mythology and the Bible to see why 13 is considered an unlucky number and the History website has all the details on the bad omen origins of Friday the 13th.
So you may be thinking "It's only August! Way too soon for those Halloween decorations to go up." But there are other reasons this may be the best day to put them up. Fall hasn't started but if you walk down the aisle of some grocery stores and other retailers, Halloween candy and other decorations are already on display. Last year, people were obsessed with the Home Depot giant skeleton decoration and it's already been on sale in-store and on the website. The giant skeleton is as popular as ever since it's sold out.
Dunkin, the popular coffee and donut chain has announced they will be selling their Fall menu items in less than a week which includes all the Pumpkin Spice your heart desires. If Dunkin can already start getting in the Fall spirit, who's stopping you from enjoying your Halloween decorations already too?
Enter your number to get our free mobile app
Spirit Halloween stores have already announced some of the vacant locations they will be taking over including the iconic Barney's store in New York. If Spirit can start moving into their locations now, why can't you throw a fake pumpkin on your front porch already too?
What we're saying is, do whatever makes you happy. And if decking your house out in all your Halloween greatness is what you want to do, we support you.
Eerie Handmade Doll Inside Reliquary On Display In Dowtown El Paso
El Paso High Ghost Girl & 14 Other Undeniably Creepy Listener Submitted Ghost Pics
More From 600 ESPN El Paso