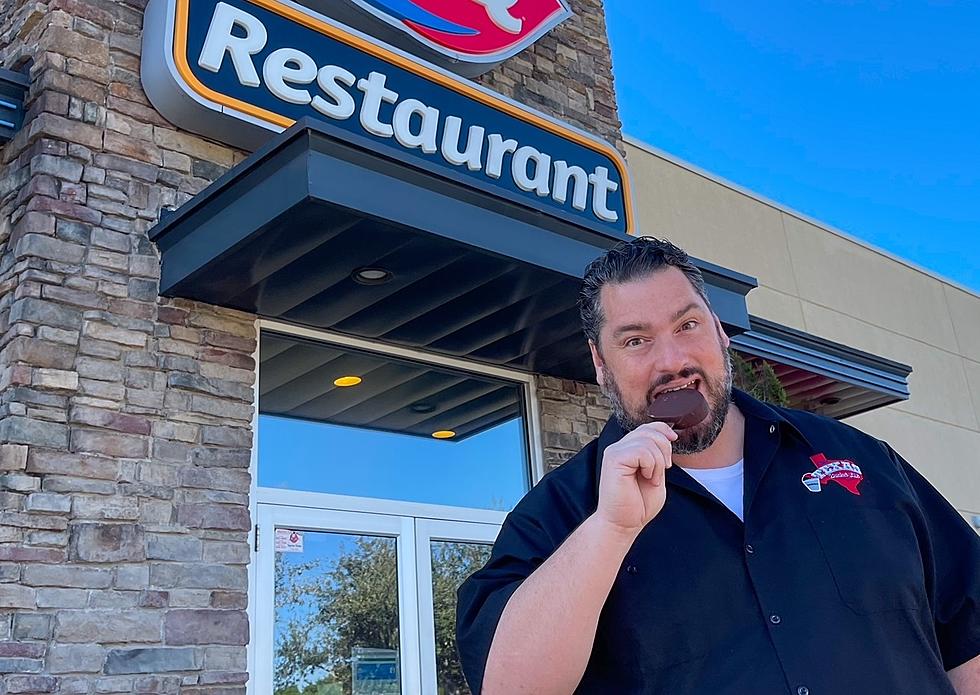 Free Ice Cream Alert: East El Paso Dairy Queen to Host Texas Bucket List TV Show Host Thursday
Texas Bucket List
Free ice cream alert! The Texas Bucket List TV show is dropping in on one of our Dairy Queen's this Thursday and that DQ is celebrating by giving free ice cream.
Show host Shane McAuliffe and the Texas Bucket List crew will be at the Dairy Queen at 12920 Edgemere on Thursday, May 20, from 4 p.m. to 6 p.m.
The first 200 there in that two-hour timeframe will get their choice of a free mini-Blizzard, small cone, Dilly Bar or a DQ Sandwich. I scream, you scream, we all scream for free ice cream, amirite?
El Paso and the El Paso-area has been featured numerous times on The Texas Bucket List over the last few years. Chico's Tacos, H&H Carwash, Rosa's Cantina, and the super-haunted Monteleone's Ristorante have all been showcased in past seasons, and locations including Hueco Tanks State Park, the oddity-filled Dave's Pawn Shop downtown, and the now-shuttered Wyler Tramway have been too.
Thursday's visit, however, is simply a "meet and greet"; TBL will not be filming an El Paso segment that day.
"This is truly an extension of the 200th episode celebration and giving host Shane McAuliffe an opportunity to greet fans who helped get them to the 200th episode," the show's media contact, Mary Jane Coker, told me via email. "El Paso is a great market for the show, and TBL wanted to make [El Paso] their first meet and greet of the year."
That's cool. The free mini-Blizzard will help ease the sting. And a Hungr-Buster. Oh, and a chicken strip basket. Okay, all better.
Milk and Other Common Foods That Aren't Good for Your Dog
To prepare yourself for a potential incident, always keep your vet's phone number handy, along with an after-hours clinic you can call in an emergency. The ASPCA Animal Poison Control Center also has a hotline you can call at (888) 426-4435 for advice.
Even with all of these resources, however, the best cure for food poisoning is preventing it in the first place. To give you an idea of what human foods can be dangerous, Stacker has put together a slideshow of 30 common foods to avoid. Take a look to see if there are any that surprise you.
More From 600 ESPN El Paso