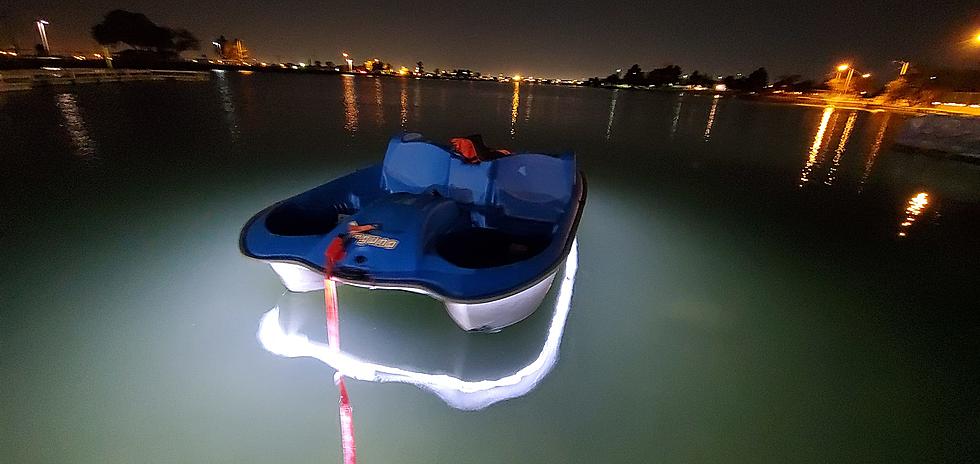 Evening Boat Rides at Ascarate Lake Just Got Way More Interesting
via Borderplex Adventures Facebook
Some of you have enjoyed what Ascarate Lake has to offer normally during the day. You will typically see people either kayaking or riding a paddleboat on Ascarate Lake.
Enter your number to get our free mobile app
Usually, you see riders during the day and rarely in the evening. But can you imagine how beautiful and calming an evening boat ride would be like at Ascarate Lake?
Well, to give you a general idea of what an evening boat ride would look like, just refer to the pictures featured below. It looks like evening boat rides just got a lot more interesting for regular riders.
If you've never even done a boat ride during the day then the evening one might tempt you. Borderplex Adventures shared a video and photos of a new way to ride around Ascarate Lake.
Now riders can experience a new way of riding out into the distance under the moon and stars. This is something a lot of El Pasoans would certainly enjoy trying at least once.
Granted you may need to use extra bug spray but the views are totally worth it. After checking out the photos of the night-proof paddle boats on the lake just looks like a serene ride.
Let's just hope others do not ruin this new way of riding along Ascarate Lake. Because let's face it, there is always that one person you see doing something crazy on The Real Fit Fam El Paso's Instagram.
If you have any questions they're great at responding to messages on their Facebook page if you want more details. But honestly, who wouldn't want to paddle along Ascarate Lake at night on a night-proof boat? I know I sure as hell would love every minute of that workout. Do know they disable the link when slots are filled for the weekend, but you can register when they open the registration slots next weekend by clicking here.
LOOK: Here are the best lake towns to live in
Many of the included towns jump out at the casual observer as popular summer-rental spots--the Ozarks' Branson, Missouri, or Arizona's Lake Havasu--it might surprise you to dive deeper into some quality-of-life offerings beyond the beach and vacation homes. You'll likely pick up some knowledge from a wide range of Americana: one of the last remaining 1950s-style drive-ins in the Midwest; a Florida town that started as a Civil War veteran retirement area; an island boasting some of the country's top public schools and wealth-earners right in the middle of a lake between Seattle and Bellevue; and even a California town containing much more than Johnny Cash's prison blues.
More From 600 ESPN El Paso