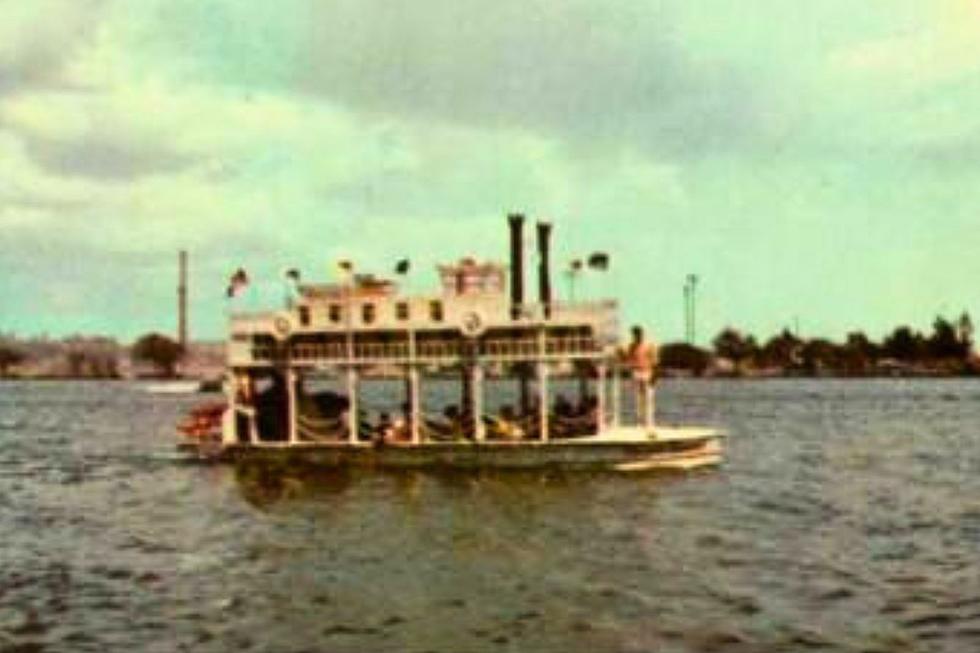 Ascarate's Beloved 'River Queen' and How it Ended up Sinking New Mexico
Lost El Paso via Facebook
Can you believe that Ascarate park had something as cool as a riverboat that took you around the lake?
Okay, I may be alone in thinking that it's cool, but I was definitely impressed when I saw this picture pop up on my Facebook feed:
The photo was shared by fellow El Pasoan Al Hernandez in the El Paso Texas History Facebook group. Hernandez says the picture is actually a postcard from the 60's- which is exactly where our story begins!
Enter your number to get our free mobile app
The River Queen made its maiden voyage at Ascarate Lake in July of 1963. According to this El Paso history website, the River Queen was:
3  feet long, 11 feet wide, and 12 feet high. It can carry 50 adults or 70 children, and travel at a speed of three to four knots, or five miles per hour.
Trips around the lake aboard the River Queen cost 50 cents for adults and 25 cents for children and lasted about 25 minutes.
How incredibly cool is that? Unfortunately, by the following year, vandals had "scuttled" the River Queen and it sank due to a hole in the stern! The River Queen only lasted about a year giving El Pasoans fun rides around Ascarate lake before vandals got to it- so it seems like vandals have always been a problem at parks!
After that, according to this article, a family bought the boat and converted it to a houseboat where they then docked it at Elephant Butte. The boat then only lasted about four or five years before it sank again!
Nixon "Buddy" Morris, whose father and uncle bought the River Queen after the first sinking, tells the San Antonio Express News that he suspects the boat turned loose during a storm and sank.
Back in 2003, Elephant Butte's water levels dropped and suddenly, Morris noticed the top of the River Queen peaking through the water; he had found the River Queen after it being lost for many years. The River Queen sounds like it's the only boat to sink twice in two different lakes! How crazy!
You Had to Be There: El Paso Edition
More From 600 ESPN El Paso