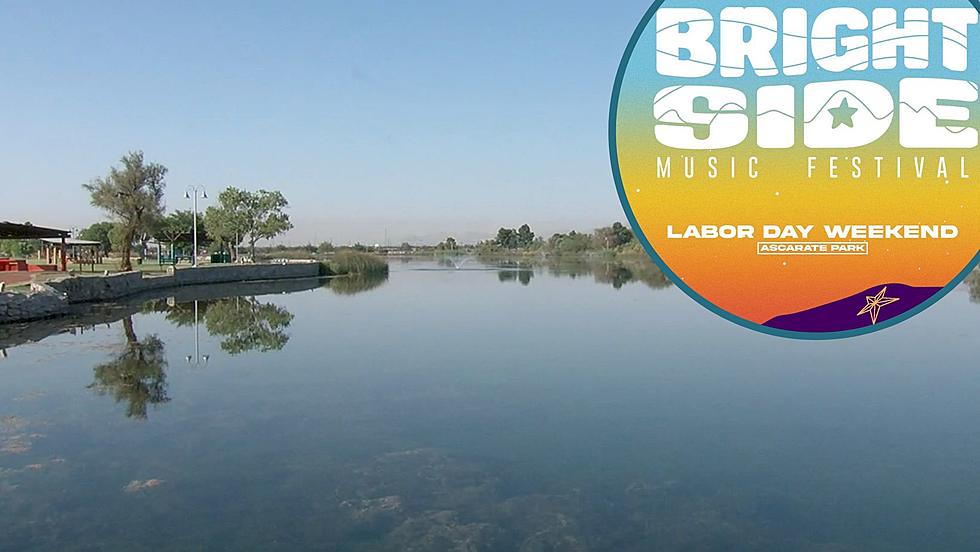 Get Ready to Soak in the Sun at Texas's Newest Festival: Brightside Music Festival
Courtesy: IL/Brightsdie Music Festival
There's a new festival coming to town and it's a festival aimed at taking everyone to the "Brightside."
Brightside Music Festival is set to happen in El Paso, Texas during Labor Day weekend. The music festival will take place at Ascarate Park and according to event organizers it is planned to be a longstanding event in the borderland.
Brightside Music Festival will have three stages of music that will include music genres ranging from Latin, to EDM, to Hop Hip, to Indie.
"Our main stage will be lakeside and the aesthetic will be different than most events that have happened at Ascarate," said event organizer Gus Chavez.
Aside from music, Brightside music festival will also have tons of local vendors and food trucks for guests to enjoy as well as art pieces and structures throughout the event site and a large Ferris Wheel. 
The festival will also provide guests with different experiences throughout the day at the festival. These experiences include yoga, live painting and more.
The official artist lineup has not yet been released, but event organizers are already teasing on social media about the exciting musical guests they'll have and they expect to release more details in the coming weeks.
"The GOAL is to grow to ACL size," said Gus. "And we believe we will with what we're bringing. It'll be huge for this city."
El Paso's August 4th "Fire" Sunset
More From 600 ESPN El Paso