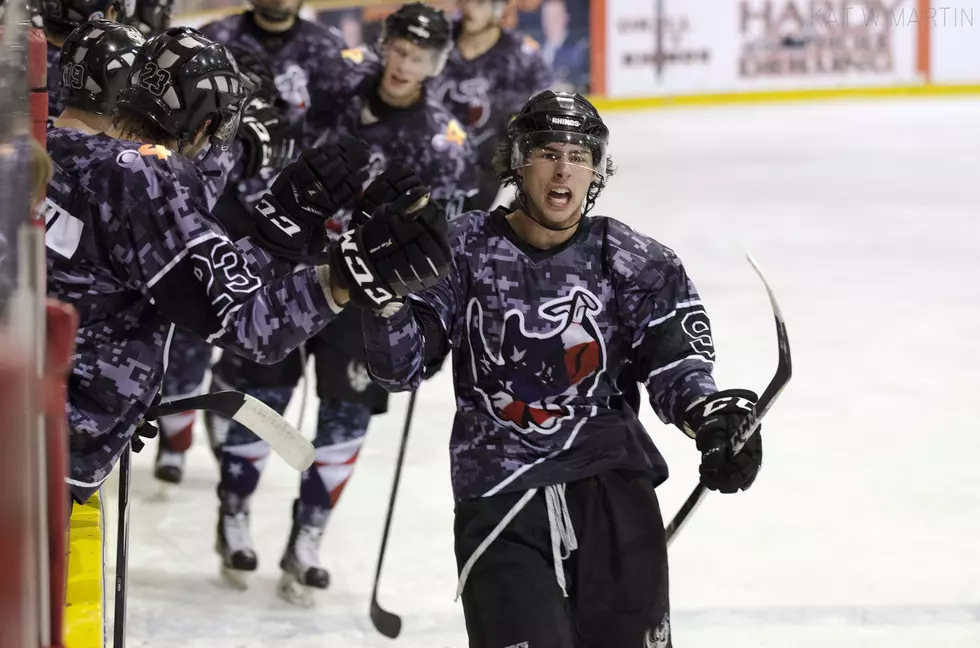 El Paso Rhinos Dominating WSHL Competition
Kat Martin/El Paso Rhinos
Lost in the UTEP sports and NFL playoff conversation has been the El Paso Rhinos. The city's most consistent and dominant sports team over the last 10 years has quietly destroyed their competition again this year. Through 36 games, the Rhinos have won 34, with one loss in regulation and another in overtime. They have amassed 69 points and lead the Mid-West Division by a comfortable 16 points over Oklahoma City. Sadly, the Rhinos have never received the credit they deserve for all of their success. Cory Herman continues to put a top notch amateur hockey team on the ice each season, while his fan base of more than 2,000 loyal Rhinos diehards scream and yell at the Events Center for each home game.
The team has many stars this season. Canadian forward Chaseton Sare is leading the team with 33 goals and 65 points in just 29 games. Forwards Austin Simpson and Phillip Pugliese are next with 54 and 52 points respectively. Justin-Cole Dubecky is the top scoring defenseman in the WSHL with 10 goals and 36 assists in 36 games. Filip Krasanovsky has a minuscule 1.53 Goals Against Average in 36 games this season for the Rhinos.
El Paso returns to the ice next Friday night to host the Dallas Snipers and the Colorado Eagles the following week. Tickets can be purchased online or at any Ticketmaster location.
More From 600 ESPN El Paso