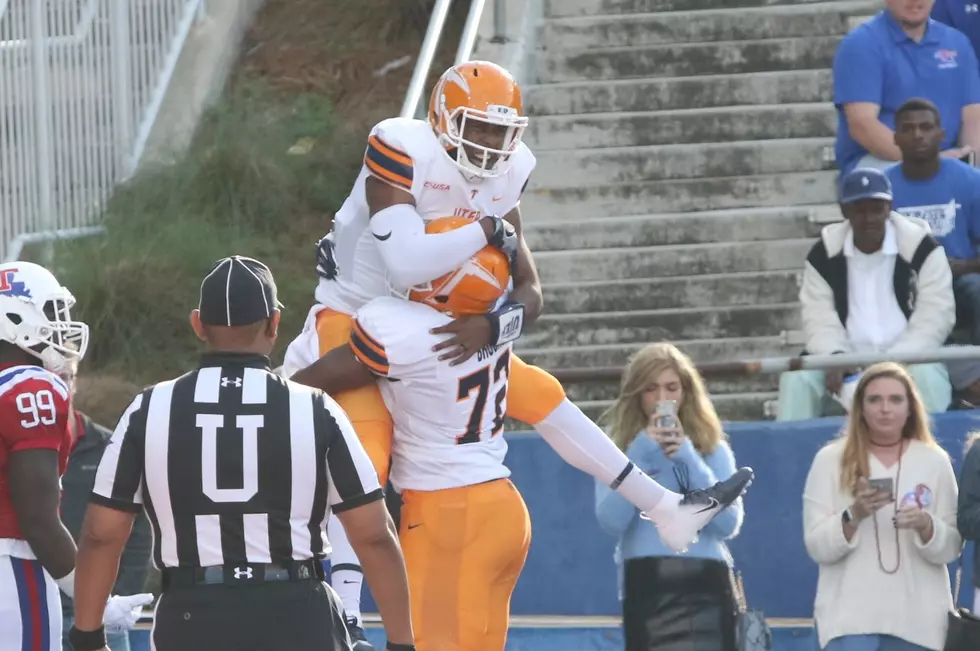 Brandon Jones Has the UTEP Starting Quarterback Job For Now
Matthew Metz.
Brandon Jones has never had an opportunity like this in his Division 1 college football career. The senior will begin the 2019 regular season next Saturday as UTEP's starting quarterback. He started just one game last season, but he did throw for 345 yards and a pair of touchdowns against the Hilltoppers. Despite limited action, Jones was named UTEP's starting quarterback prior to fall camp and has a chance of a lifetime ahead of him. The only question is, how long will he be able to keep the starting job?
Kai Locksley was presumed to be the Miners starting quarterback this season until he was arrested in June on four charges. Earlier this month, he was reinstated to the team and now he is the backup quarterback to begin the season. Locksley battled an ankle injury for much of 2018, which limited his play on the field for the Miners. However, he is healthy and anxious to make the most of his second chance in his final year of college eligibility.
This scenario is reminiscent of the beginning of last season. Senior Ryan Metz began 2018 as UTEP's starting quarterback, but Locksley received most of the snaps in the season opener against Northern Arizona and he took over the reigns of the team the following week. Metz did not see significant action again until Locksley was injured late in the fifth game of the season against UTSA.
Unlike Metz, Jones was recruited to UTEP by Coach Dimel and he has praised his quarterback's leadership and maturity on and off the field. The Bakersfield, California native will need a strong showing next Saturday night against FCS Houston Baptist (which will air on 95.5 KLAQ FM) to help his case to keep the starting job. Jones has looked good in fall camp, but much of his success has been against UTEP's second string defense. Houston Baptist was one of the worst teams in FCS last season so Jones will not have to be fed to the lions like some UTEP teams in past years. The following week, the Miners play Texas Tech in Lubbock and the Red Raiders finished 2018 ranked dead last (130th) in FBS in pass defense. The following week, they host Nevada, a team that won eight games last season despite ranking 87th in pass defense. The situation could not be a better one for Jones, and he will look to capitalize and lead the Miners to a strong start in 2019.
More From 600 ESPN El Paso