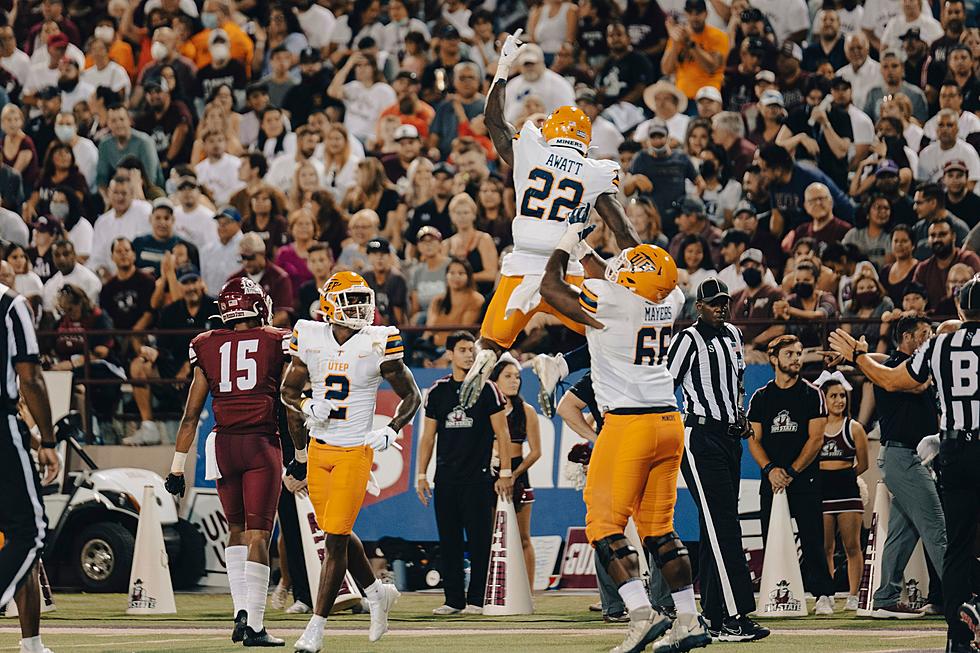 UTEP vs. NMSU Battle of I-10 Gallery Recap
Jorge Salgado
On Saturday night, the UTEP Miners ended a three game losing streak by defeating their rivals, the NMSU Aggies 30-3. The 98th meeting of the Battle of I-10 was played in front of 19,034 fans at Aggie Memorial Stadium.
It was the first time these two teams have played since November 23rd, 2019, when the Aggies won their last game against the Miners by a score of 44-35. That contest was also the last home game that had been played at Aggie Memorial Stadium prior to Saturday night.
UTEP dominated the stat sheet this time around, and they held the Aggies to just a field goal and 190 yards of total offense. One the flip side, they scored early and held a 17-0 lead after one quarter of play. Receiver Jacob Cowing caught five passes for a career-high 158 yards and a score to lead the Miners.
Photo journalist Jorge Salgado was on hand to capture the big moments from the season opener of the 2021 college football season for both teams.
UTEP vs. NMSU Battle of I-10 Gallery Recap
These photos were taken Saturday, August 28th, 2021 when UTEP defeated NMSU 30-3 in the annual Battle of I-10 at Aggie Memorial Stadium.
TACKLE THESE: Check Out the Best Uniforms In Each NFL Team's History
More From 600 ESPN El Paso