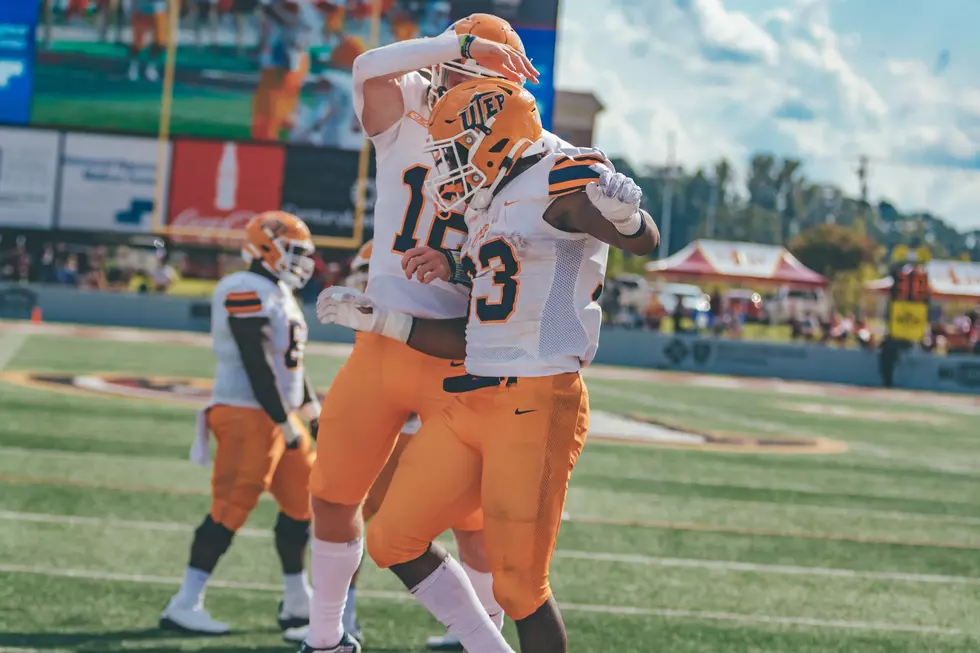 UTEP vs. LA Tech: Five Things to Know About the Bulldogs
Josh McDaniel
It's time for Conference USA football action. The Miners are fresh off their bye week and the 3-1 start is the best start in a decade for the program. Things are trending upward for a university that has been historically bad, but how will they fare in a massive conference test?
Here are five things to know about LA Tech.
1. LA Tech has dominated UTEP in the past
When you look at the 17 matchups between the two, it's not even a close comparison. Louisiana Tech has dominated the Miners 13-2-1 in their all-time meetings. LA Tech has won seven straight games against UTEP since joining the league in 2013, beating them by an average of 18.14 points per game.
Coming into this game, the Bulldogs have won seven consecutive home matchups after beating Houston Baptist (66-38). Their other victory this season came against Southern Miss (31-30) in which the Bulldogs played without 20 members of their roster due to COVID-19 complications and they rallied back from 17 points down to beat the Golden Eagles.
2. QB Luke Anthony gets it done through the air
Graduate transfer Luke Anthony continues to impress for the Bulldogs this season. The Abilene Christian transfer has already thrown for 10 touchdowns this year, ranking second-best in the country. His 66 points scored ranked third in FBS.
Of course, LA Tech is known for producing quality quarterbacks that transfer into the program, such as Cody Sokol (Iowa) and Jeff Driskel (Florida).
Anthony was named as the C-USA Player of the Week on Sept. 28, along with receiving other national weekly spotlight awards. He has thrown for 654 passing yards over three games, 10 touchdowns and has a QB rating of 169.15. He will be slinging the ball all game against the Miners suspect secondary.
His receivers are pretty productive too. Four LA Tech receivers have posted multiple touchdown catches in a single game, including junior Griffin Hebert (2 at USM, Sept. 19), sophomore Wayne Toussant (2 vs. HBU, Sept. 26), senior Isaiah Graham (2 vs. HBU, Sept. 26) and sophomore Smoke Harris (2 at No. 22 BYU, Oct. 2). Harris leads the group with three touchdown receptions this season and a 66-yard touchdown catch at No. 22 BYU (Oct. 2), to rank ninth in FBS.
3. The Bulldogs can score. Can UTEP keep up?
Speaking of how well Anthony is able to score for LA Tech, the team itself is among the best offenses in the country when it comes to putting up points. They average 412 yards of total offense per game, compared to UTEP's 350 average. LA Tech is in the top-25 of FBS for their passing offense (272.3 yards per game), passing efficiency (159.6) and first down offense (76).
Their 37 points per game average ranks 22nd nationally and their 100% red zone scoring efficiency is tied for best in the country.
The Miners are averaging 18.8 points per game. They will need to keep up with a fast, high-scoring LA Tech offense if they hope to keep up with the Bulldogs on Saturday.
4. Tyler Grubbs is a dominant linebacker
Freshman linebacker Tyler Grubbs leads the Bulldogs in tackles (31) this season so far. The freshman linebacker has emerged onto the scene in a big way for this program. In limited appearances last year, Grubbs led LA Tech in tackles through back-to-back games to open the season with 28 tackles.
He's ninth in the country, second in C-USA for tackles per game (11.0). He's forced one turnover so far and has 4.0 tackles for loss. Look to the 6-foot-1 freshman to be an impact player defensively on Saturday.
5. Skip Holtz has built a dominant program. Dimel is trying to rebuild a broken one.
Since they joined C-USA in 2013, LA Tech has been one of the top consistent winners in the league. UTEP, on the other hand, is trying to learn what it takes to win games. LA Tech is in the top three for best conference record, best home conference record and best overall road conference record.
Best overall conference records (since 2013)
Marshall 38-18
Louisiana Tech 38-19
Middle Tennessee 36-22
Best home conference records (since 2013)
Middle Tennessee 23-6
Marshall 22-6
Louisiana Tech 19-9
North Texas 18-11
WKU 17-7 (joined in 2014)
Best road conference records (2013)
Louisiana Tech 19-10
Marshall 16-12
WKU 15-10 (joined in 2014)
UAB 11-9 (didn't play in 2015 or 2016)
Consistent winner. That's all you can say about the program Skip Holtz has built for LA Tech. They lead the league in takeaways, having 187 forced turnovers since 2013. The Bulldogs forced turnovers in 33 of their last 35 games.
More From 600 ESPN El Paso