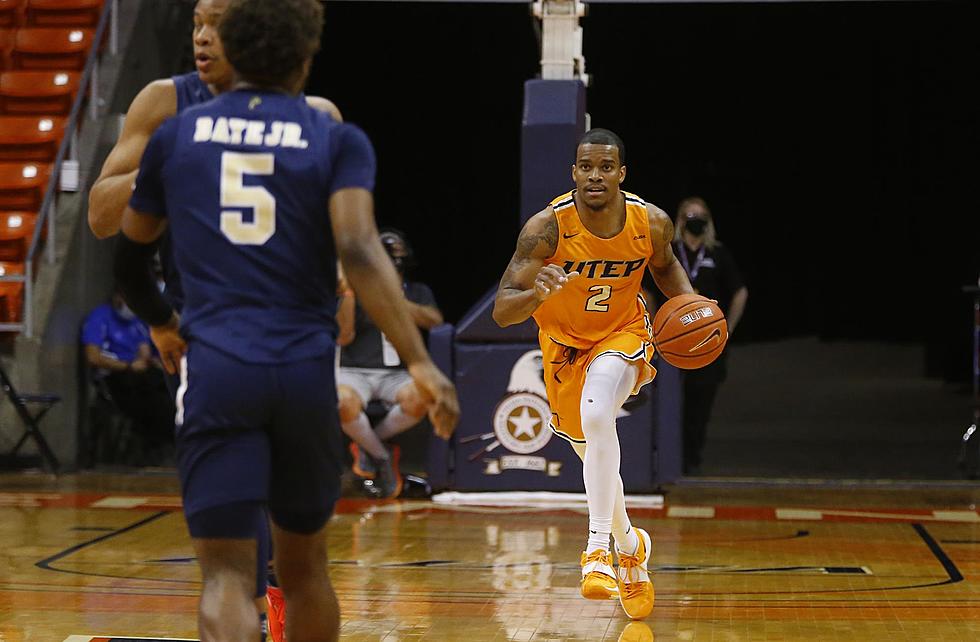 UTEP Heads Into LA Tech Matchup Without Agnew Due to COVID-19
Ruben Ramirez | UTEP Athletics Photographer
It sounds like a broken record, but here we are again.
The UTEP men's basketball team (7-6, 0-1 C-USA) heads into its Conference USA  home opener versus LA Tech (11-3, 2-0) on Thursday without the likes of guard Christian Agnew due to a positive COVID-19 test, sources tell 600 ESPN El Paso.
This is the third game Agnew has missed due to COVID-19 complications. He and fellow guard Souley Boum missed a pair of games in December due to a positive case and subsequent contact tracing. Agnew is averaging 5.7 points and 3.1 rebounds per game off the bench for the squad.
The Miners were already set to play the Bulldogs without second-leading scorer Keonte Kennedy (13.3 ppg, 5.9 rpg) due to a foot injury. Head coach Joe Golding said earlier this week that Kennedy will be "week-to-week" with his injury, but "it's going to be a while" before he returns.
In addition, Miners assistant coach Butch Pierre won't be on the bench due to COVID-19 protocols.
UTEP leads the country in different lineups this year, seeing 11 different combinations in 13 games. They have had players out in 17 separate instances, with players like Boum (four), Tydus Verhoeven (three), Cam Clardy (three), Agnew (three), Jamal Bieniemy (two) and Kennedy (two) missing two or more games. Only Bonke Maring and Kevin Kalu have been available for all 13 games.
For head coach Joe Golding, this is something that he has never seen before as a coach, but he also wants to limit the excuses that the team makes.
"I think we're going to get better in conference play but I don't think we are playing our best basketball and a lot of that is out of our control right now and trying to figure it out," Golding said. "We got to quit playing the victim. Right now, it's happening all over the country. It's been going on for us all year. We have to find consistency with this group."
https://twitter.com/AdrianBroaddus/status/1478491671591596032
Tip-off for the Miners and Bulldogs is set for 8 p.m. at the Don Haskins Center. The game can be heard on 600 ESPN El Paso with Voice of the Miners Jon Teicher and Steve Yellen. MinerTalk will follow the game on 600 ESPN El Paso, presented by the Oscar Arrieta Agency.
Read the preview on LA Tech here. 
UTEP Rebounds in Second Half to Route Florida A&M
UTEP had four players finish in double figure scoring including career high efforts from Jorell Saterfield and Jamari Sibley as the Miners improved to 4-2 on the season with a 67-53 win over Florida A&M.
More From 600 ESPN El Paso