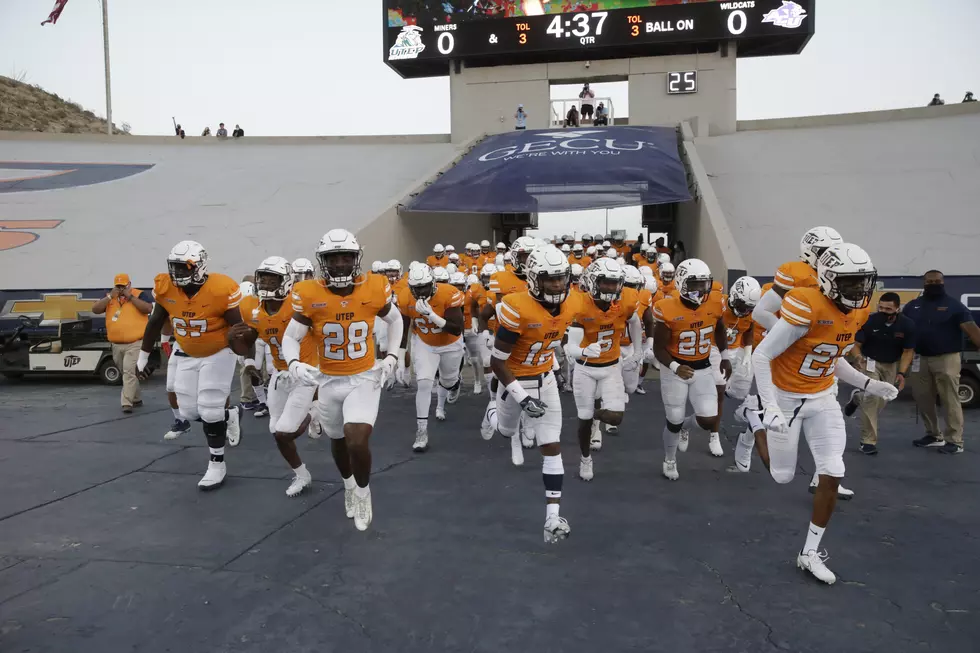 UTEP Gets Confirmation for Southern Miss & North Texas Rescheduling
Ruben R. Ramirez
Earlier on Wednesday, Conference USA confirmed that a pair of UTEP football games will be rescheduled to play during the first two weeks of December.
The Miners (3-3, 0-2 C-USA) will host Southern Miss on Saturday, Dec. 5. This game, originally set for Oct. 17, was postponed due to the Golden Eagles reporting positive tests of COVID-19 internally.
Then, UTEP will get a chance to face North Texas at the Sun Bowl on Saturday, Dec. 12. North Texas elected to postpone its game against the Miners on Oct. 31 because of the growing coronavirus cases in El Paso.
Both of the games in December will have our regularly scheduled radio broadcast on 600 ESPN El Paso and both games will be televised on ESPN Networks.
Kickoff times and fan attendance policies for both home games will be announced closer to game day, per the athletic department.
On Tuesday, Florida International chose to cancel their upcoming game against the Miners, citing concerns with the Panthers fielding a healthy team for Saturday. FIU postponed its game last week against Marshall because of more COVID-19 cases that popped up among the Panthers' team. This game will not be rescheduled and since C-USA doesn't have any minimum requirements to play, this game might end up being a no-contest for the Miners.
UTEP is scheduled to play their fourth consecutive road game next Saturday against UTSA (Nov. 14). Then, the team will return to the Sun Bowl after an almost two-month hiatus to face UAB (Nov. 21).
More From 600 ESPN El Paso