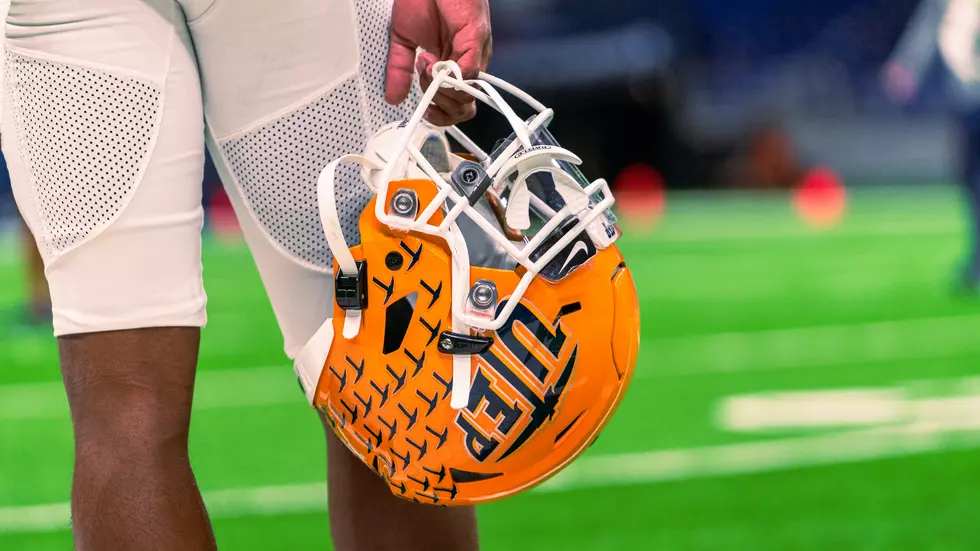 UTEP Football 2021 Future Betting Lines: Over/Under 3 Wins?
Connor Putman | UTEP athletics
As Vegas comes out with their future projections for 2021, one thing has remained a constant for the UTEP football team over nearly a half-decade: the odds are stacked against the Miners having a successful season.
Draftkings has UTEP's over/under win total for the 2021 season set at three wins (+125 over, -162 under). If you enjoy betting on the long-shots, look no further than UTEP's odds to win Conference USA at +10000, per Draftkings. Those are the least favorable odds among all 14 C-USA teams.
Sticking at the bottom, the Miners are favored to win the fewest amount of C-USA games per the total regular season conference wins future lines that South Point Las Vegas revealed on Monday. The over/under win total is set at just one C-USA win for UTEP (-110 over, -110 under). Other C-USA teams in Texas were picked to do significantly better in conference play compared to the Miners—UTSA (o/u 4.5 conference wins), Rice (o/u 4 wins) and North Texas (o/u 2.5 wins). 
Contrary to what the oddsmakers think, the Miners are thought to be more experienced and better prepared for the upcoming fall season. They have young players that raised eyebrows last fall, such as redshirt sophomore quarterback Gavin Hardison, redshirt sophomore running back Deion Hankins, junior receiver Jacob Cowing and redshirt sophomore Praise Amaewhule.
UTEP's schedule plays out in their favor, making their win total (o/u 3 wins) odds an intriguing future bet. Their non-conference schedule includes home games against Bethune-Cookman and New Mexico, along with road contests versus NM State and Boise State. If healthy and barring any unforseen disasters, there's no reason why UTEP shouldn't go 3-1 before league play begins.
Their C-USA schedule stacks up in an uncertain way simply because the Miners didn't get a good grasp of the league's talent in a pandemic-shortened 2020 season. Last fall, UTEP didn't host a single conference game, largely due to opponents worrying about the COVID-19 conditions in El Paso. The Miners will host Old Dominion, Louisiana Tech, UTSA and Rice as part of their home slate in C-USA. Road contests include Southern Miss, Florida Atlantic, North Texas and UAB.
Perhaps on paper the Miners aren't a trendy choice to win games at all. Head coach Dana Dimel is entering his fourth season with a 5-27 overall record. Under this regime, the Miners have just one C-USA win (Rice, 2018) and only one win against another Division I opponent outside the conference (Louisiana-Monroe, 2020).
The offseason also brought shakeups to the coaching staff. Dimel let go of offensive coordinator Mike Canales and defensive coordinator Mike Cox, whom he replaced with Dave Warner and Bradley Dale Peveto, respectively. Special teams coordinator Joe Robinson retired from coaching in the spring, leaving Dimel to call upon Aaron Price, the son of Mike Price, to fill the special teams coordinator position once again at UTEP.
Not many across the country believe in the Miners' success. Now I turn to the UTEP faithful. Are you optimistic that Dimel will help turn UTEP into a a winner—or at least win more than three games overall and more than one win in C-USA? Or, do you think this team is still stuck in their inconsistent ways? 
More From 600 ESPN El Paso