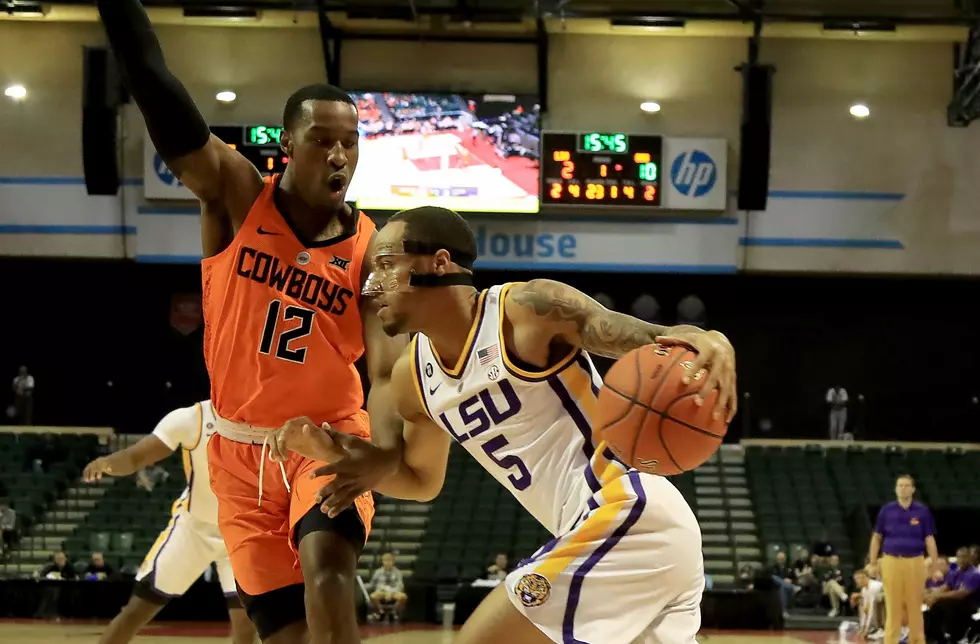 UTEP Basketball Snatches LSU Grad Transfer Guard Daryl Edwards
Getty Images
Going through a carousel of programs this year—LSU, Nevada and more recently Fresno State—combo guard Daryl Edwards seems to have finally found a home at UTEP.
As Steve Kaplowitz broke the news that Edwards, the 6-foot-3 guard from LSU, will be enrolling at UTEP and will be immediately eligible to play this upcoming season.
The Fresno native played for LSU in 2018-19, where he appeared in nine games, averaging 4.4 points with a high of 12 points against La. Tech before being sidelined with a foot injury. After the season, he decided to transfer from the program and originally committed to Nevada in February.
When head coach Eric Musselman left the Wolfpack for Arkansas, Edwards was released by the school in April. The graduate transfer needed to find his next home and chose his hometown school, Fresno State, to be his next destination over UTEP. Edwards committed to the Bulldogs in late April but the Fresno Bee reported over the summer that he was "ineligible and [would] not play for the Bulldogs, the issue coming up after he had signed with Fresno State."
Circling back to UTEP, Edwards was able to clear everything with the school and will be eligible for the 2019-20 season as a grad transfer.
He's a veteran shooting guard that will compete against the abundance of talent that the Miners currently have on their roster, led by returning sophomores Nigel Hawkins and Jordan Lathon, along with Division I transfers Souley Boum, Kaden Archie and Deon Stroud, and Keonte Kennedy. 
More From 600 ESPN El Paso