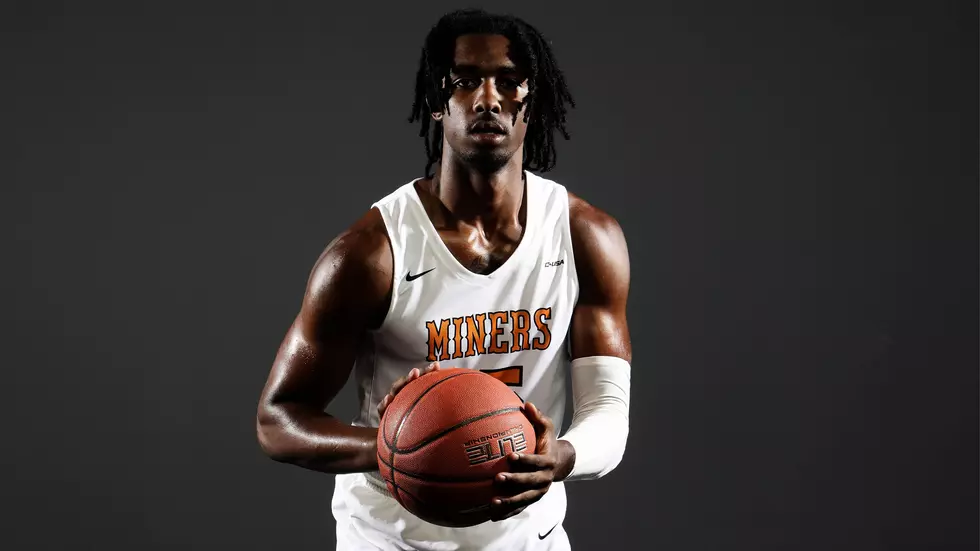 UTEP Basketball Gets Huge Addition with Archie Immediately Eligible
Photo courtesy of UTEP basketball
The good news keeps rolling in for the UTEP men's basketball team.
Today, the program announced that TCU sophomore transfer guard Kaden Archie will be immediately eligible to suit up for the Miners in time for their Nov. 27 game against East Central.
He is also eligible just in time for the rematch against NM State on Dec. 3 in Las Cruces.
"Kaden is one of those guys we're excited about because he's a versatile player. He's a guy who's a position-less player in this new wave of basketball. He's a very valuable guy because he can do a number of different things," said second-year UTEP head coach Rodney Terry in a release. "From an offensive standpoint, he can play every position and he can defend every position. So, we're excited about having him ready for Wednesday."
Archie was rated a four-star prospect out of high school and played in a highly competitive atmosphere at Midlothian (TX), where he was ranked the No. 3 player in the state, No. 19 small forward in the nation and No. 84 overall player in the nation by 247Sports in 2018. He was also an ESPN Top 100 prospect.
He averaged an insane stat line in high school—18.2 points, 6.4 rebounds, 2.5 assists, 1.1 steals and 0.9 blocks per game.
At TCU, Archie appeared in 10 games and averaged 2.1 points per game with 15 total rebounds and 10 steals.
"He's a great young man, who comes from a great family," Terry said. "He'll compliment the guys we have character wise and believe Kaden is in the same category as those young men. Kaden will represent the program and school on and off the floor."
Archie and the Miners will tip-off against East Central at 7 p.m. on Wednesday.
More From 600 ESPN El Paso