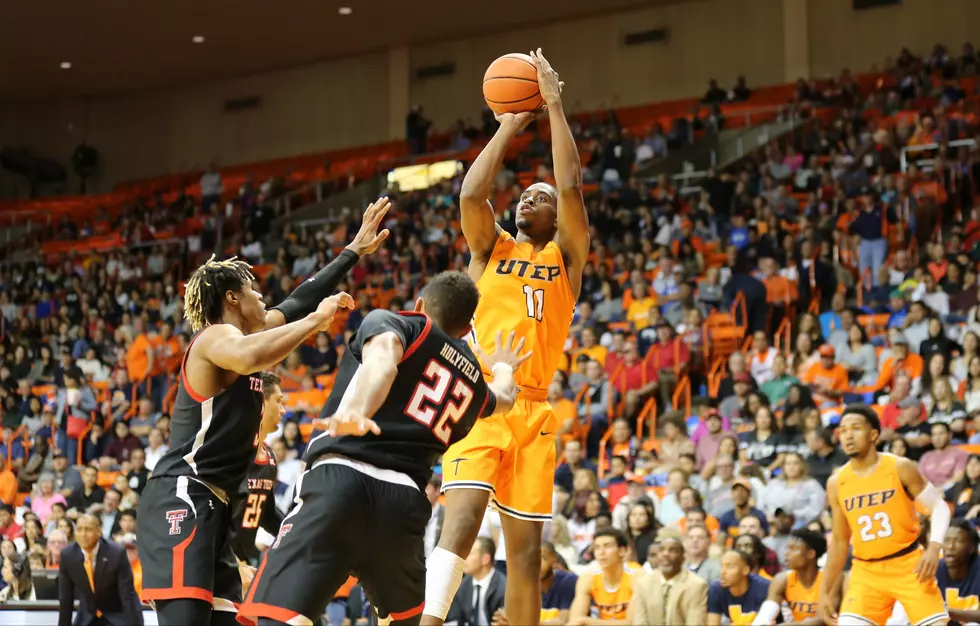 The Sky Is Not Falling on UTEP Men's Basketball Program
Photo Credit: Michael Reese, UTEP Athletics
In the last 11 days, Nigel Hawkins, Jordan Lathon, Anthony Tarke, and Deion Stroud opted to leave the UTEP men's basketball program and put their names in the NCAA transfer portal. For Hawkins and Lathon, it is the second time they have opted for the portal. All four of them are guards while Tarke can also play the forward position. Losing four Miner players is tough for fans to swallow, but it is becoming the norm around college basketball.
According to Verbal Commits, 556 Division 1 players are currently in the transfer portal. That number grows by the minute and some expect it to more than double by the summer. Last month, we learned that the NCAA will explore instant eligibility for first time transfers. If they adopt a new proposal with no eligibility restrictions for the first time they transfer, the size of the portal could explode overnight. The NCAA One Time Transfer Exception would give any player who is unhappy with their playing time, usage, coaching, or anything else the opportunity to go into the portal and transfer to another school while gaining immediate eligibility. If a player looks to transfer for a second time before graduating, they would still have to sit out a season. Every college athlete has five years to play four seasons.
Back to UTEP. Hawkins, Lathon, Tarke, and Stroud combined to score 16.4 points, grab 12 rebounds, and dish out nearly 5 assists per game. Bryson Williams and Souley Boum combined to average 30.7 points, 10.8 rebounds, and 3 assists per game. The fact that the program will be able to keep their top two returning starters for next season bodes well for them. Add in Tydus Verhoeven who returns as a starter and defensive specialist at the post position along with newcomer Keonte Kennedy gives the Miners four of their starters for 2020-21. Kennedy sat out last season after transferring to UTEP from Xavier and his presence on the roster could be a reason why Stroud chose to transfer. Archie gave the team good minutes over the last five games and displayed the kind of defense that head coach Rodney Terry wants from his players. Efe Odigie's role changed a lot last season, and it will be interesting to see if he accepts a bench spot on the team for another year.
For now, the Miners' top priority is adding a transfer point guard who could play immediately. The portal is so deep that bringing in quality players will not be an issue. It should also be noted that Coach Terry went to a rotation of seven players down the stretch despite starting last season with a group of 11 or 12 deep. UTEP already has four players locked in and potentially five if Odigie returns. Eric Vila will be a senior and he will look to get his confidence back after a disappointing junior campaign. Unlike last season, UTEP will not be overhyped by the media and fan base as a top contender in C-USA and a potential postseason pick no matter what the new roster looks like for 2020-21. However, it will also not be doom and gloom like many people are currently portraying.
More From 600 ESPN El Paso