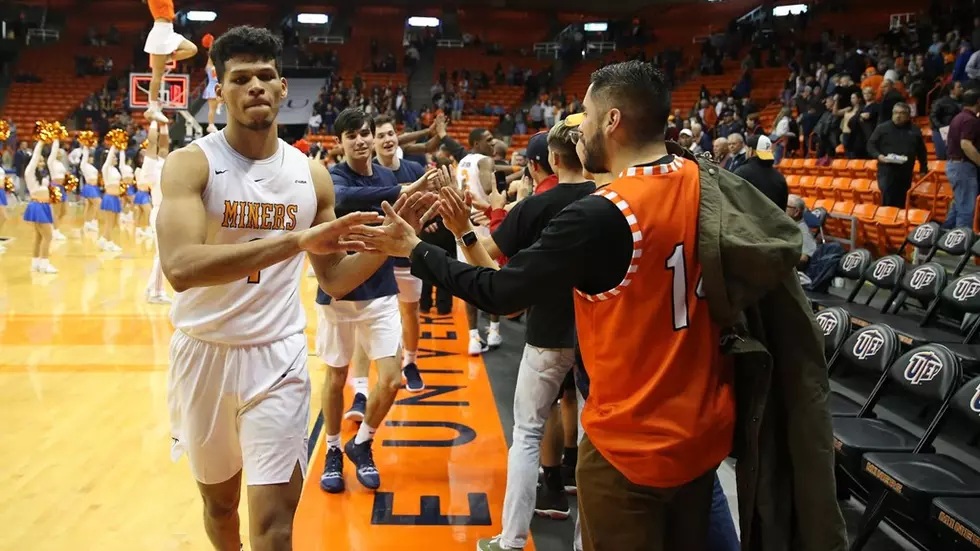 The Long, Grueling Road to Frisco Approaches for UTEP in Bonus Play
UTEP Athletics
It's been 21 years since the UTEP men's basketball program missed a post-season conference tournament and currently sitting in the bottom pairing of the C-USA "Bonus Play" doesn't bode well for their chances at making the C-USA Tournament.
Don Haskins and his 1997-98 team underperformed that year and finished 3-11 in the WAC. A season later and the legendary coach would retire as the greatest coach to ever step foot at the program.
Enter a new energy 21 years later, following one of Haskins' favorite assistants in Tim Floyd, is Rodney Terry. Although this team has three of its starting role players being true freshmen and running with a shorter rotation, coach Terry still holds his team to a higher standard this season before unleashing a grandiose amount of talent next year.
We'll have plenty of time to talk about next season soon enough.
For now, the Miners face the dawn of their season and are forced to win at least three of their final four games to even sniff a chance at the C-USA Tournament. A four-win sweep in bonus play would likely guarantee a spot for the Miners in Frisco.
But for a team that has not won a road game this season (0-11) and has lost five of their last six games, the 21-year conference tournament streak might be in jeopardy.
It wouldn't be the first time the Miners rally with their backs against the wall to make the C-USA Tournament. Last year, when the Miners lost six consecutive games by the middle of February, they closed out the season winning four of their final six games and tied for the 11th spot in the conference tournament.
That was also Phil Johnson's interim head coaching finish, while this is the first year for Terry and his regime.
And again, because Terry holds this team to a high standard and because this team has shown they can compete with anyone, it makes you wonder how this team fell to the 13th seed. They were close against LA Tech, but the Bulldogs pulled away in the end (71-57). They stood absolutely no chance against Southern Miss last Saturday (77-47).
Looking ahead, they have Rice at home Saturday, Charlotte on the road (March 3) and a home-and-home with Middle Tennessee to close out the season. If they lose against Rice, the mountainous trip of having to win twice on the road seems unlikely. Though, UTEP's 8-6 record at the Don suggests that they stand a good chance against the Owls.
The Miners showed true fight at times this year -- battling to the finish against the likes of Marquette, NMSU and New Mexico. But they've sunken to some low points as this season comes to a close, especially being swept in three straight C-USA road trips.
UTEP has a chance to turn a corner, make the C-USA Tournament and give this young team momentum heading into a crucial offseason, where they will gain a fresh bunch of talented newcomers.
A win Saturday could ignite the flint.
Something struck me in the postgame interview last weekend, where the Miners beat FIU (85-75). Senior Paul Thomas was asked about the Miners coming back and winning after a three-game losing streak.
"Some days you feel kind of drained, but you have to bring it every day," he said. "We have to find a way every day."
Maybe fatigue has something to do with their late season slump. And as Thomas said, UTEP needs to "find a way" each game in order to hang in there.
They sure need to find a way avoid snapping 21 straight years of conference tournament appearances.
More From 600 ESPN El Paso