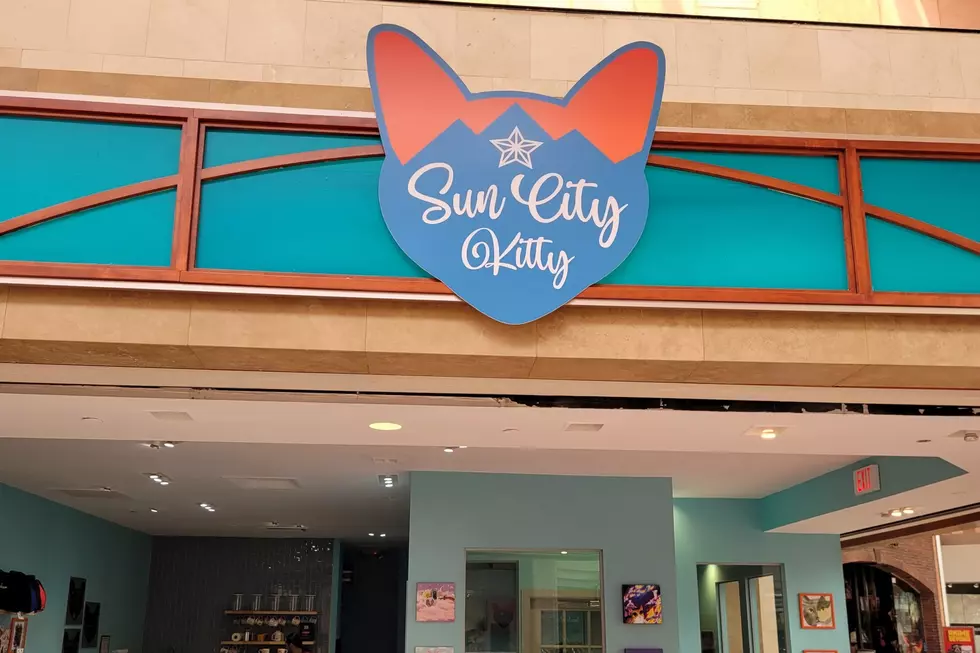 Sun City Kitty Café Helping Revive Sunland Park Mall
Joanna Barba
Sun City Kitty Café has officially opened up at Sunland Park Mall!
Remember Sunland Park Mall? It used to be bumping. And to be honest, it's still kind of bumping. These days, the mall is home to some great local vendors and artisans. And now, Sunland Park Mall is home to some adorable furry felines.
Enter your number to get our free mobile app
Sun City Kitty Café opened up on May 1st to thousands of El Pasoans who were ready to greet the kitties and support this new café. Kitty cafés are highly popular around the world and it's so great to see one open up in El Paso.
The cat ladies of the station, Emily and I, and our digital producer Michelle got to check out the café and along the way, we fell in love with some very adorable babies. Did I take any home? No, but dammit was I tempted. So, with a cherry lemonade in hand, I had to detach myself from the cuties that are currently residing at Sun City Kitty Café like, Mr. Bananas.
And their "spicy" kitten Maine Coon mix Yuki.
And her brother Kyo.
And Salem, who totally fit his name.
And Soot Sprite, who was totally chill with everyone who came near them.
The kitties currently residing at Sun City Kitty Café will soon be up for adoption, so if on the chance you too fall in love with one of them, you can be their furever home.
We sat down with Megan, who introduced us to all the kitties and explained the process of being able to sip and sit with the kitties and also to express how thankful they are to El Paso for showing up to support not only this business, but some very cute kitties who need a furever home.
To reserve a time to sit with the kitties, you can do so at the Cafe, or you can check out this link and do it online. To keep up with the kitties you can follow their Instagram.
El Paso's Blue Moon Theater
More From 600 ESPN El Paso