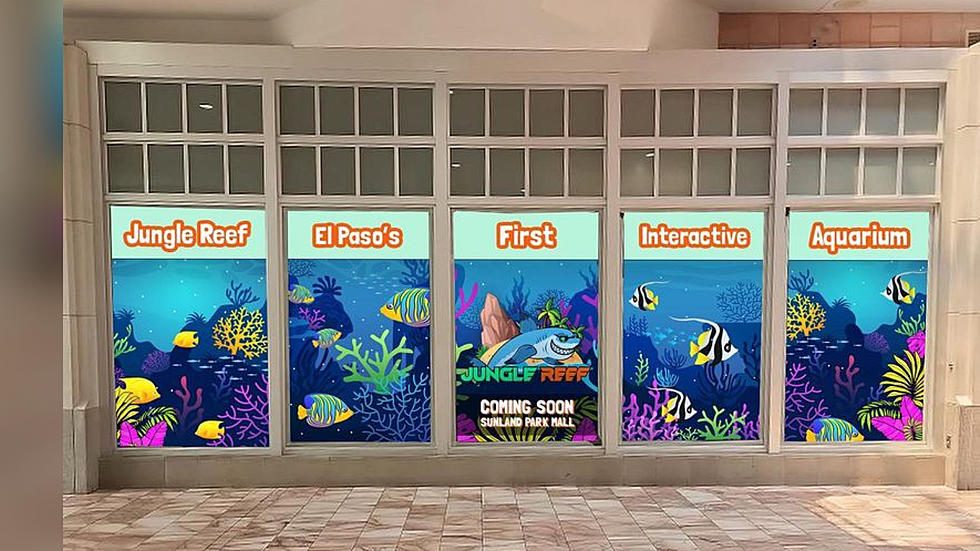 Jungle Reef Interactive Aquarium to Bring Sharks, Otters, and More to Sunland Park Mall
Courtesy: Jungle Reef
Sunland Park mall is adding something new to their list of businesses in the west El Paso mall: Jungle Reef!
Jungle Reef is an Interactive Aquarium and it will be the first and only interactive aquarium in El Paso.
"It will be an interactive aquarium, meaning you will be able to touch and feed and get close and personal with these animals," said business owners.
The interactive aquarium will take over the spot where Old Navy once was.
I've been to tons of Interactive Aquariums out of El Paso and I have always loved taking my son there so knowing that El Paso will finally have one of its own is exciting to hear! I won't have to travel far away to try something new.
Jungle Reef will have sharks, birds, stingrays, otters, reptiles and more. It will definitely be a destination location for families, friends, and school field trips.
The interactive aquarium is a family owned business. The Hepworth brother's have been in the construction business for over 20 years and are no stranger to opening up new and exciting businesses in Sunland Park Mall.
Most recently, the brother's opened "Monkey Rock" which is an entertainment venue that has bowling, arcades, plus a full bar and restaurant.
They are excited to bring the community back together through the revitalization of an old retail space, and turn it into a destination. 
"Having such an entertaining facility will bring over 150,000 people annually through Sunland Park mall. This foot traffic has proven to bring back life to old empty spaces. We also feel that jobs created from this will help those that would otherwise never have the chance to work in an educational animal environment," said Jungle Reef owners.
When Is Jungle Reef Expected to Open?
Jungle Reef will be located at 750 Sunland Park Mall.
Updates on opening day will all be worked out during construction period, but Jungle Reef owners have a tentative opening date for Jungle Reef during Spring 2024.
Jungle Reef EP
More From 600 ESPN El Paso