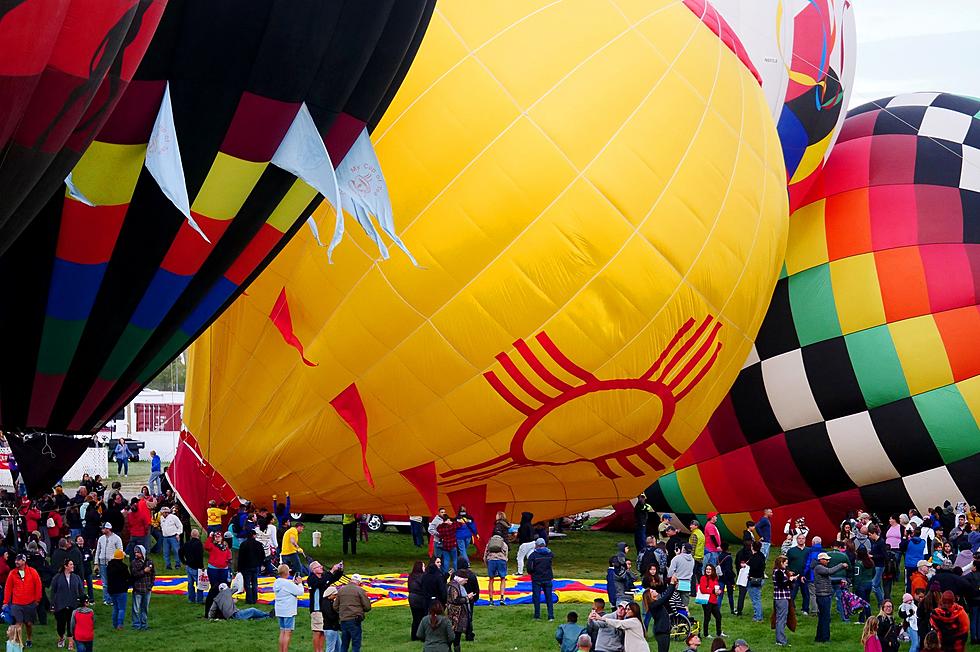 Still Time To Hit Up Albq's 2021 International Balloon Fiesta
Getty Images
El Pasoans still have plenty of time to hit up the 2021 International Balloon Fiesta in Albuquerque, NM.
It's not too late to plan a family-friendly weekend getaway filled with live music and picturesque hot air balloon ascensions, twilight balloon glows, and much more colorful fun at this year's Albuquerque International Balloon Fiesta.
Last year the annual International Balloon Fiesta was canceled due to the pandemic. However, this year it returns with plenty of hot air balloons, competition balloon flying, chainsaw carving demonstrations and auctions, skydiving, fireworks, and so much more.
From its humble beginnings, starting with about 13 balloons in 1972, the Albuquerque International Balloon Fiesta has grown to become the hot air balloon capital of the world, featuring nearly 600 balloons and 700 pilots.
Every year for nine days in October, balloon enthusiasts from all over the world converge for a sight so breathtaking you must see it live to believe the multitude of vibrant balloons roaming the tranquil New Mexico skies.
And although the annual event just kicked off this weekend, there is still plenty of time to plan the 4-hour road trip because the International Balloon Fiesta continues through this Sunday, October 10.
Tickets:
Admission: Tickets range anywhere from $15 for general admission to the ultimate glamping packing will set you back $1500 for two, which of course, includes all the amenities.
Also, tickets from 2020 will be honored at this year's event.
By the way, for anyone wondering if hot air balloon rides are available, the answer is yes. To book your reservation, click HERE.
Plus, for those of us back home who can't make it out this year, live stream episodes are available via the Albuquerque International Balloon Fiesta Facebook page.
For full schedule details and accommodations, visit balloonfiesta.com.
El Paso Comic Con 2021 Cosplay In Pictures
Discover A World Of Exotic Snacks In El Paso
Celebrities Busted With Drugs In & Around El Paso, TX
More From 600 ESPN El Paso